Les 8 week 4
DmiProtocols < Dmi
What are the ethical guidelines for blog and buzz mining?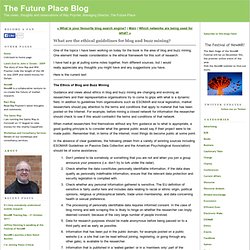 One of the topics I have been working on today for the book is the area of blog and buzz mining. One element that needs consideration is the ethical framework for this sort of research.
Like unstructured content captured on Web forms that never really gets used, blogs' explosive growth is generating raw data sets that your company really can't afford to ignore.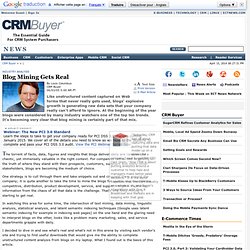 News: Blog Mining Gets Real
Analysing the web: Blog mining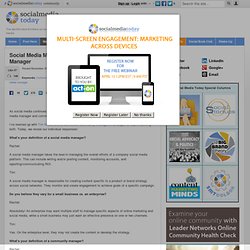 Social Media Manager vs. Community Manager
As social media continues to develop, so do the roles within it. Among these are the roles of social media manager and community manager.