Sandypearl
Sandra Nieto
Art, design, photography, social media, photography, music, literature.
We Are All Part of the Same Thing poster
ray of light, the photoshopped take 2 | Flickr : partage de photos !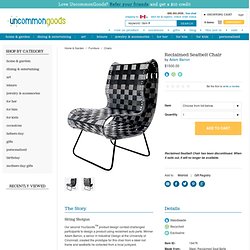 RECLAIMED SEATBELT CHAIR | Seat, Belts, YouGoods, Furniture | UncommonGoods
Sitting Shotgun Our second YouGoodsTM product design contest challenged participants to design a product using reclaimed auto parts. Winner Adam Barron, a senior in Industrial Design at the University of Cincinnati, created the prototype for this chair from a steel rod frame and seatbelts he collected from a local junkyard. Adam's winning design was originally a school project, in which he had to incorporate three of five Japanese design principles: humor, craftsmanship, compactness, asymmetry and simplicity. Modern, unexpected and a lot of fun, the seatbelt chair features a steel rod frame that is bent to form, welded and then powder coated.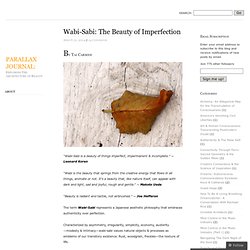 "Why do we describe a distraught person as being 'beside himself'? Because the ancients believed that soul and body could part, and that under great emotional stress the soul would actually leave the body. When this happened a person was 'beside himself.'" ~ Dictionary of Word Origins
Emma Watson by Ellen von Unwerth - Touchpuppet
div h1 401 - unauthorized p you're not authorized to access that div h1 404 - page not found p we're having trouble finding what you want div h1 500 - internal error p something went horribly wrong. what did you do?! #search.welcome .hero-unit .span6 h2 Watch music videos on jukesy! p Get started above by searching Last.fm for an artist, album, or track. Or browse from lists of popular artists and tracks below. .span3 h2 Coming Soon ul li tag/genre radio li Last.fm scrobbling li favorites //p.alpha-warning.span9 // i.icon-warning-sign // | Jukesy is a beta release.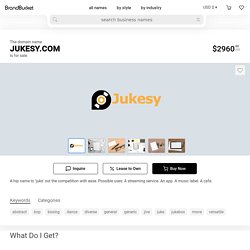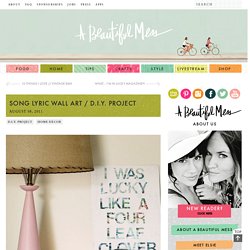 A couple weeks ago, I found a paint-by-number at an unbeatable price. I can't pass these things up even though I already owned this particular design. I thought that I could maybe use it to make a fun D.I.Y., but my new rule is that all thrifts that I purchase with the intent of restyling need to get done right away. I have way too many half finished projects in my life. With that little bit of motivation I came up with a fun D.I.Y. to display some of my favorite song lyrcis in our newlywed home.
National Geographic is the source for photos, free desktop wallpapers of places, animals, nature, underwater, travel, and more.It's a long time inspiration for me but now only the time helps me to bring these awesome photographs for your display.I am very happy to bring those "brilliant photography from national geographic archives" here.The following 60 beautiful photographs has beautiful wild life,nature,people and bird photos. All the credit goes to Nationalgeographic and all the photographers :) About the author