Photoshop
Crochet Patterns Knitting Patterns Sewing Patterns Cross Stitch Patterns Yarn Stores Search for: in: Browse 288 "How to Knit" Instructions & Knitting Tutorials Next page » | View All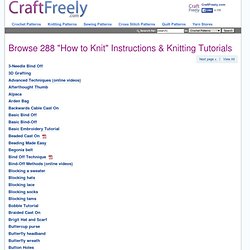 Learn How to Knit - 288 Knitting Instructions and Knitting for Beginners
Tutorials
Fresh High Quality Photoshop Tutorials from 2011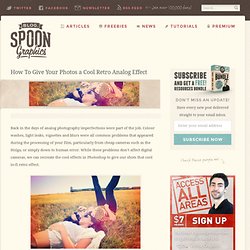 Back in the days of analog photography imperfections were part of the job. Colour washes, light leaks, vignettes and blurs were all common problems that appeared during the processing of your film, particularly from cheap cameras such as the Holga, or simply down to human error. While these problems don't affect digital cameras, we can recreate the cool effects in Photoshop to give our shots that cool lo-fi retro effect. View large scale photograph You don't have to look far before finding quality examples of old style analog photography.
Photoshop is one of the most powerful and accessible tools for editing photos. So, do not miss your chance to improve your skills. They say, perfection is a journey, not a destination. Therefore, enjoy to process of editing images and turning them into fantastic artworks. Here are 50 stunning Photoshop... In this tutorial, We will be Modeling Lotus Elise car using Blender, we will do amazing studio lighting and rendering with Blender's Cycles render engine.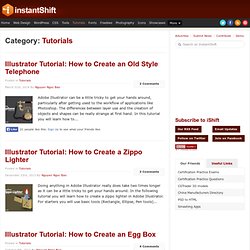 PSDVIBE – Tutorials and Resources
Text Effects | PhotoshopStar - Part 2
Photo Effect - Page 2
35 Handy Social Media Icon Sets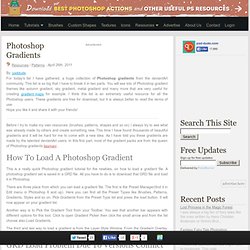 Photoshop Gradients | www.psd-dude.com
Resources / Patterns , April 26th, 2011 Hi guys! Happy to be back and ready to work after a great Easter Holiday.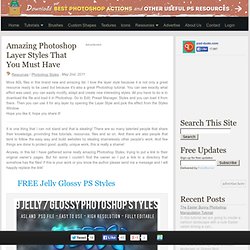 Amazing Photoshop Layer Styles That You Must Have | www.psd-dude.com
Recent Posts Give your online or iOS applications a lot of character by using one of these amazing ad free login ... In one of my previous tutorials collections I have gathered for you some amazing icon Photoshop tuto... Learn how to create a colorful Easter poster in Photoshop using a creative fried egg text effect. Be... In this tutorial we'll learn how to create an interesting Easter vintage greeting card using a few s...