Photoshop
Learn How to Knit - 288 Knitting Instructions and Knitting for Beginners. Tutorials. Fresh High Quality Photoshop Tutorials from 2011. How To Give Your Photos a Cool Retro Analog Effect. Back in the days of analog photography imperfections were part of the job.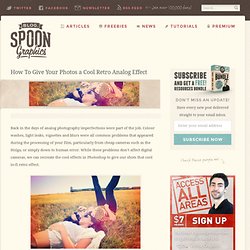 Colour washes, light leaks, vignettes and blurs were all common problems that appeared during the processing of your film, particularly from cheap cameras such as the Holga, or simply down to human error. While these problems don't affect digital cameras, we can recreate the cool effects in Photoshop to give our shots that cool lo-fi retro effect. View large scale photograph You don't have to look far before finding quality examples of old style analog photography. Tutorials. Adobe Illustrator can be a little tricky to get your hands around, particularly after getting used to the workflow of applications like Photoshop.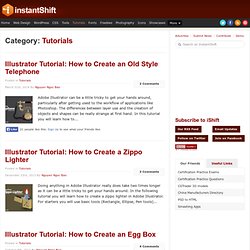 The differences between layer use and the creation of objects and shapes can be really strange at first hand. In this tutorial you will learn how to... Doing anything in Adobe Illustrator really does take two times longer as it can be a little tricky to get your hands around. In the following tutorial you will learn how to create a zippo lighter in Adobe Illustrator. For starters you will use basic tools (Rectangle, Ellipse, Pen tools)... InstantShift | Web Designers and Developers Daily Resource. PSDVIBE – Tutorials and Resources. Tutorial. Photo Effect - Page 2. 35 Handy Social Media Icon Sets. PSD learning. PSDFAN - Adobe Photoshop Tutorials, Design Articles and Resources.
Photoshop Gradients | www.psd-dude.com. Resources / Patterns , April 26th, 2011 For today's list I have gathered, a huge collection of Photoshop gradients from the deviantArt community.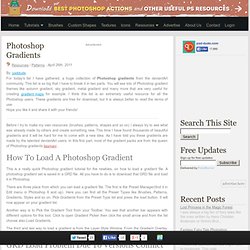 This list is so big that I have to break it in two parts. Photoshop Tutorials - Where Anyone Can Learn Photoshop. Free Photoshop Tutorials, Custom Shapes, Photo Effects, PSD Files and More. Adobe Photoshop Tutorials from Beginner to Advanced.
Amazing Photoshop Layer Styles That You Must Have | www.psd-dude.com. Resources / Photoshop Styles , May 2nd, 2011 More ASL files in this brand new and amazing list.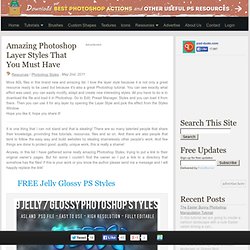 I love the layer style because it is not only a great resource ready to be used but because it's also a great Photoshop tutorial. You can see exactly what effect was used, you can easily modify, adapt and create new interesting styles. All you have to do is to download the file and load it in Photoshop. Go to Edit, Preset Manager, Styles and you can load it from there.
---