BASQUIAt
Basquiat, l'enfant roi - En toutes subjectivités...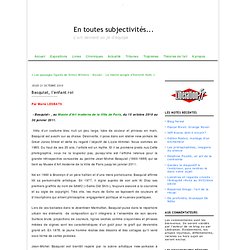 Par Marie LESBATS
Basquiat's Paris dream comes true – 22 years too late for him - Europe, World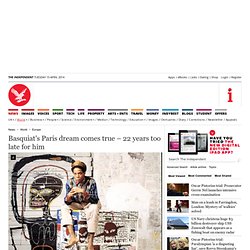 Nearly 50 years after his birth, and 22 years after his death at the age of 27 of a drug overdose, Basquiat's wish has finally come true.
Jean-Michel Basquiat: The Radiant Child – a film by TAMRA DAVIS
Movie review: 'Jean-Michel Basquiat: The Radiant Child'
In 1983, filmmaker Tamra Davis, then working at a Los Angeles art gallery, struck up an acquaintance with artist Jean-Michel Basquiat, subsequently shooting a lengthy interview with him in 1985.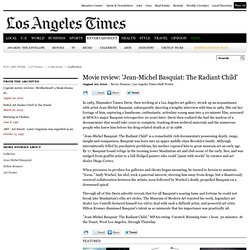 Basquiat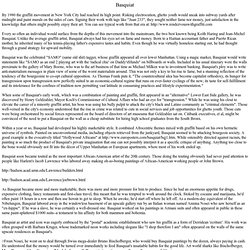 Basquiat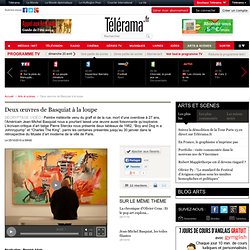 Connectez-vous à Facebook et partagez vos affinités culturelles. Deux œuvres de Basquiat à la loupe
Deux oeuvres de Basquiat commentées
Paru dans leJDD La dernière grande exposition du peintre s'est déroulée à Milan en 2006. (Reuters)
La météore Basquiat à Paris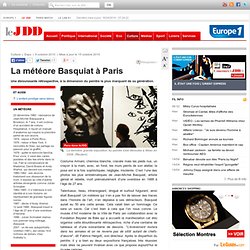 Rétrospective Basquiat
Pop. Première rétrospective à Paris de l'artiste new-yorkais.
Basquiat n'est plus un sauvage - Libération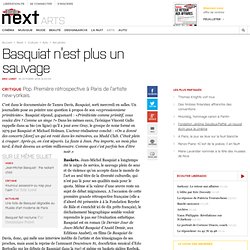 BASQUIAT
Cette rétrospective est présentée à l'occasion du cinquantième anniversaire de la naissance de l'artiste. C'est la première de cette envergure en France. D'origine portoricaine et haïtienne, né en 1960 à Brooklyn dans l'Etat de New York et mort à New York en 1988 à la suite d'une overdose à l'âge de vingt-sept ans, Basquiat appartient à la génération des graffiteurs qui a brusquement émergé à New York à la fin des années 70.