eLearning Tools
You can't swing a stick in social media without hitting something on Facebook . Same goes for education . You can't talk about how technology is revolutionizing education without mentioning Facebook.
Every Teacher's Must-Have Guide To Facebook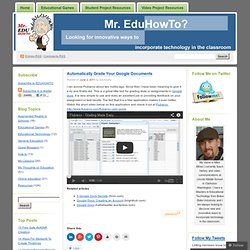 Automatically Grade Your Google Documents « Eduhowto
Posted on June 2, 2011 by eduhowto
50 Web 2.0 Tools Your Students Want You to Use
The Crossword puzzle maker is used to make simple crossword puzzles. It turns out that good crossword puzzles of the type found in newspapers are fairly hard to generate, and require a pool of lots of words, not all of which are used. This program puts all of the words you specify (no more, no less) into a simple crossword puzzle.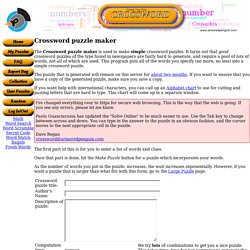 Nine days ago I published Beyond Google, an ebooklet designed to help teachers and students improve their Internet search results. What that ebooklet didn't include was resources for evaluating the quality of the websites that you find through Internet search engines. Therefore, I've compiled a list of nine resources that teachers can use as part of lesson plan about evaluating the quality and reliability of a website. Downloadable PDFs from DocStoc and Scribd1. Evaluating Information - A Guide to Websites.- This is a one page list of guiding questions to consider while viewing a website.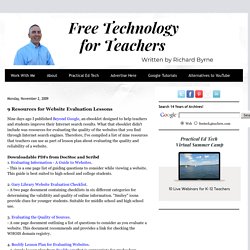 9 Resources for Website Evaluation Lessons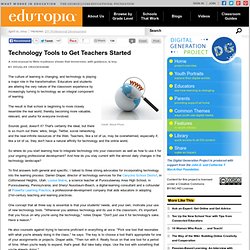 A mini-manual to Web readiness shows that immersion, with guidance, is key. Credit: iStock Photo The culture of learning is changing, and technology is playing a major role in the transformation.
Technology Tools to Get Teachers Started
Awesome 22 Hot New Social Media Tools Worth Exploring #edtech20 #edtools #edchat #elearning #mathchat #ukedchat
Top 10 Coolest (Mostly Free) Things for Teachers from Microsoft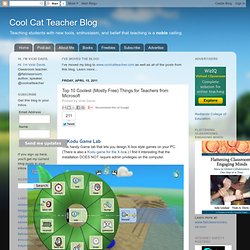 1.
3 Tips To Help You Create Photo Collages The Easy Way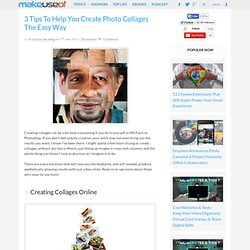 There are many solutions that will save you the headache, and will instead, produce aesthetically pleasing results with just a few clicks. Read on to see more about these very-easy-to-use tools! Creating Collages Online
Top 10 Coolest (Mostly Free) Things for Teachers from Microsoft