Quotes
what do people know
Quote Book:
Photo Credit: BigStockPhoto.com It's been three years since we shared our original list of some of the best quotes of all time, and we felt it was a good time for an update. We've added another 25 quotes for you.
Quote O' The Week : Ideas - household name : : : blog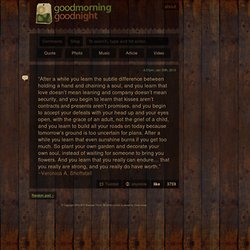 4:37pm | Jan 30th, 2010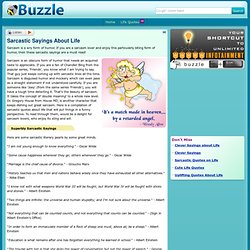 Sarcasm is an obscure form of humor that needs an acquired taste to appreciate. If you are a fan of Chandler Bing from the popular series, 'Friends', you know what I am trying to say. That guy just keeps coming up with sarcastic lines all the time.