Inspirational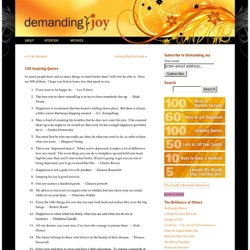 So many people have said so many things so much better than I will ever be able to. Here are 100 of them. I hope you find at least a few that speak to you.
100 Inspiring Quotes
100 Most Inspirational Quotes Of All Time
Courtesy of My-Inspirational-Quotes.com 1. Twenty years from now you will be more disappointed by the things that you didn't do than by the ones you did do. So throw off the bowlines. Sail away from the safe harbor.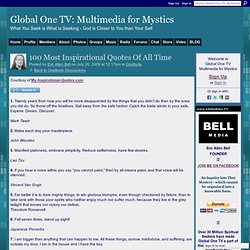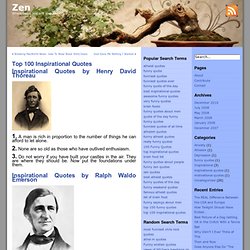 Inspirational Quotes by Henry David Thoreau 1. A man is rich in proportion to the number of things he can afford to let alone. 2. None are so old as those who have outlived enthusiasm. 3.
Top 100 Inspirational Quotes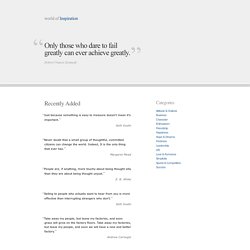 World of Inspiration / Quotations about Inspiration and Motivation
"Just because something is easy to measure doesn't mean it's important." Seth Godin "Never doubt that a small group of thoughtful, committed citizens can change the world. Indeed, It is the only thing that ever has."
steal.jpg (400×522)