Christianity is silly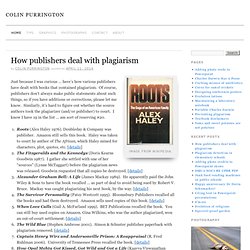 The Pew Research Center just released poll data on how adults in the United States explain the existence of humans: 57% believe that a supernatural being created humans either gradually, through artificial selection, or instantly, in a single poof. If you teach biology in public school, you should be addressing this ignorance. If you need resources, here are disclaimers for biology textbooks, Charles Darwin Has a Posse stickers, and a Portable Darwin for your classroom.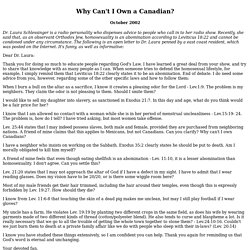 October 2002 Dr. Laura Schlessinger is a radio personality who dispenses advice to people who call in to her radio show. Recently, she said that, as an observant Orthodox Jew, homosexuality is an abomination according to Leviticus 18:22 and cannot be condoned under any circumstance.