Mobiles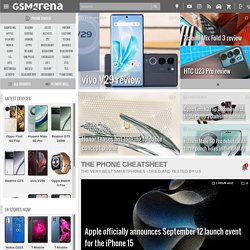 Trying out new things is in Oppo's DNA. The Find 5 was a clue, the N1 is the hard evidence, that the up and coming Chinese maker will never miss an opportunity to surprise and try to amaze. You know who else has a different...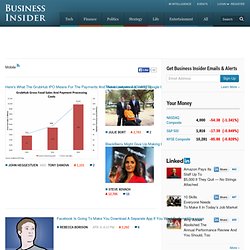 Business Insider: Mobile
I Was Assaulted For Wearing Google Glass In The Wrong Part Of San... A Female Tech CEO Got A Truly Awful Email When She Tried To Hire Someone 12 Very Useful Apps For Getting Stuff Done At Work Rent This Futuristic Smart Home In Los Angeles For $2,995 A Night PHOTOS: Salesforce.com Showers Employees With Breathtaking Views, Swag...
MOBILE - Bits Blog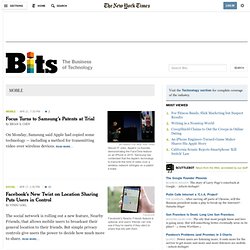 As a patent trial continued, Samsung's lawyers showed internal Apple documents to paint a picture of Apple as a fading brand, concerned about its future after Samsung entered the handset market. Read more… Kevork Djansezian/Getty ImagesBlackBerry phones on display at a T-Mobile store in 2012. BlackBerry didn't offer an explanation for why its phones would no longer be sold by the carrier after April 25. Weeks after a public spat between the two companies' chief executives, Blackberry said that it would not allow T-Mobile US to sell Blackberry phones after April 25.
Technology Photos and Pictures
Mobile & Telecom
Gadget Reviews - The Washington Post Gadget reviews