Cooking
This just a short update on what is going on with my health and things. The good news is that I am feeling a bit better on an everyday basis. The really bad, painful infection I had has finally (mostly) cleared up, so I'm not reliant on heavy duty painkillers anymore. The bad news is that, my actual health condition is a bit worse than the infection. Which means that I'm going to have to start a course of radiation therapy again.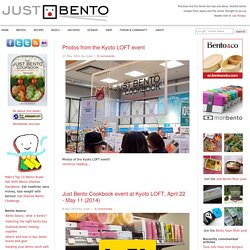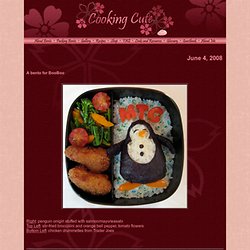 Cooking Cute: a bento site
It's been about time, eh? Life as a new mom can get pretty hectic, especially when you're working full-time as well. I was home unexpectedly today with the Boo, so I put together a bento with what I had on hand while he napped. Man, I am rusty!
JBox - Bento & Kitchen