Writing
How to Submit « Third Sunday Blog Carnival.
MFA Writing programs
Self Publishing. Full Sail University. Bachelor's Degree - Online Become a storyteller for the world of entertainment and media.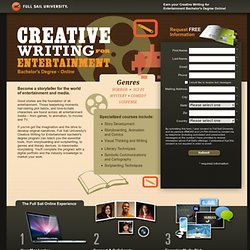 Good stories are the foundation of all entertainment. Those tearjerking moments, hair-raising plot twists, and love-to-hate characters are found across all entertainment media – from games, to animation, to movies and TV. Self-publishing a book: 25 things you need to know | Fully Equipped. Note to readers: I originally published the article back in 2008 and have updated it a few times, most recently on June 13, 2012.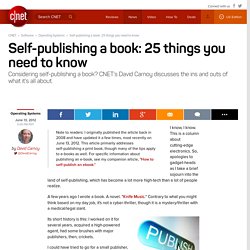 This article primarily addresses self-publishing a print book, though many of the tips apply to e-books as well. For specific information about publishing an e-book, see my companion article, " How to self-publish an ebook . " I know, I know. Absolute Write. Author's Facebbok Site.
Comic Book Submission. Literary Agents and Agent Info. Writing Contests. Writer's Market. CuteWriting Publishing List. Introduction Should you feel the importance of submitting short stories, as an incentive to your normal writing career, you should do in-depth market research for the best sites and magazines to which you can submit them; the most important thing is exposure rather than payment.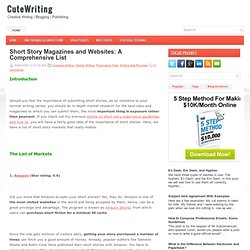 If you check out my previous article on short story submission guidelines and how-to, you will have a fairly good idea of the importance of short stories. Here, we have a list of short story markets that really matter.
---