Samuelbausson
samuel bausson
webmaster les Champs Libres Rennes (avant : Museum de Toulouse)<br>co-fondateur Museomix (museomix.org) : People Make Museums
[idees] socio (...)
Culture numerique - commons - usages - modèles écos. Methodos alternatives - innovations ouvertes - Freinet. Community building - groups orga - flatOrg - holocracy. Labos - Tiers-lieux.
[methodo] Design - prototyper - personna - mapping.
GLAMs strategies positionnements. Online stuff. Dispositifs. Ateliers creatifs. Reseaux sociaux - conversations - branding. [feedback] museomix. Divers - achats - à voir - à faire.
Projets temp. Images. 3D. Edito - formats - narration. How to make infographics: a beginner's guide to data visualisation | Global Development Professionals Network | Guardian Professional. As a growing number of international NGOs are using infographics, charts and interactive maps to share success and highlight disaster, how can organisations with less resources create high quality visualisations without having to pay to outsource them?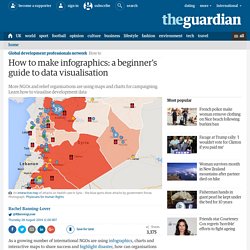 We've put together a beginner's guide for visualising development data. Organising your data.
---
Francois Nov 19 2009

Oui, c'est prévu, mais pas pour tout de suite, tout de suite... Ca devrait venir dans les premiers mois de 2010.

samuelbausson Nov 19 2009

bonjour ! Pearltress est super (j'aime bien ce type de présentations et j'utilise parfois Personnal Brain) mais je suis sur Diigo et j'attend que l'import soit possible...c'est prévu ?

Francois Nov 19 2009

Bonjour SAmuel, bienvenue dans Pearltrees.
---