Rational Thinking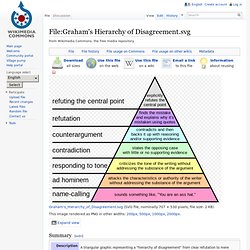 Cancel Edit Delete Preview revert
Graham's Hierarchy of Disagreement.svg - Wikipedia, the free encyclopedia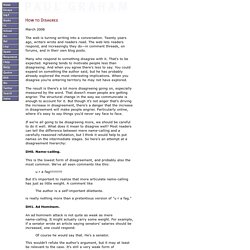 March 2008
Logic (from the Greek λογική , logikē ) [ 1 ] refers to both the study of modes of reasoning (which are valid , and which are fallacious ) [ 2 ] [ 3 ] and the use of valid reasoning.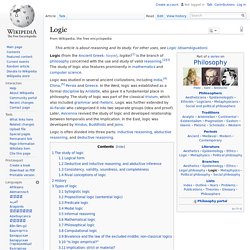 A fallacy is incorrect argument in logic and rhetoric resulting in a lack of validity , or more generally, a lack of soundness .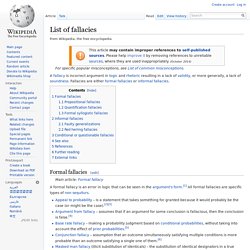 Formal fallacy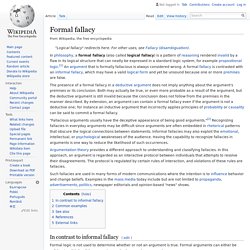 In philosophy , a formal fallacy is a pattern of reasoning that is always wrong. This is due to a flaw in the logical structure of the argument which renders the argument invalid .
Informal logic
Informal logic , intuitively, refers to the principles of logic and logical thought outside of a formal setting.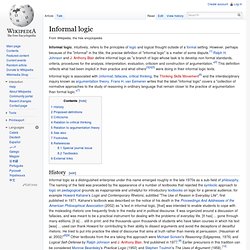 Bias
Bias is an inclination of temperament outlook to present or hold a partial perspective at the expense of (possibly equally valid) alternatives in reference to objects, people, or groups.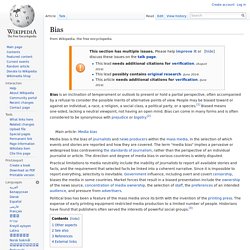 A cognitive bias is a pattern of deviation in judgment. Whereby, inferences of other people and situations may be drawn in an illogical fashion [ 1 ] .
Many cognitive biases have been demonstrated by research in psychology and behavioral economics .