Bricolage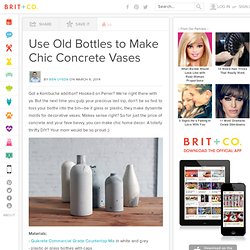 Use Old Bottles to Make Chic Concrete Vases
Got a Kombucha addition? Hooked on Perier? We're right there with ya. But the next time you gulp your precious last sip, don't be so fast to toss your bottle into the bin—be it glass or plastic, they make dynamite molds for decorative vases.
Pop quiz: What does the top edge of say, your utility closet door look like? I'm betting that you've never seen it, even if you've lived in your home for awhile. And although there's not a lot of room to hide stuff in there, well, if you're like me, the stuff you want to hide is usually on the smaller side. Not many people think of the space inside the door as a hiding spot, but it's right there in easy reaching distance when you need to get to it.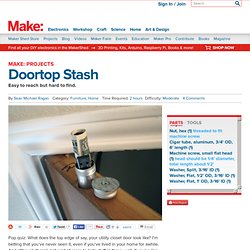 Doortop Stash
Secret Stash 720 HD from yiting cheng on Vimeo .
p_secret stash 2010 - yiting cheng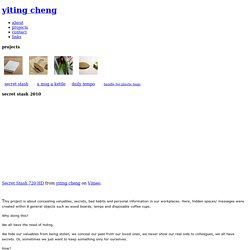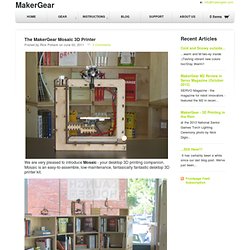 Posted by Rick Pollack on June 02, 2011 3 Comments We are very pleased to introduce Mosaic - your desktop 3D printing companion. Mosaic is an easy-to-assemble, low-maintenance, fantasically fantastic desktop 3D printer kit. Mosaic features: Easy-to-assemble, laser-cut wooden frame - assemble it using fasteners (screws/nuts) or for a super-rigid, super-easy assembly, just glue it!
The MakerGear Mosaic 3D Printer
eclecticc | by Nirav Patel
Niklas Roy
Mi-Cha-El-La's Adventures in Wonderland
Project Blog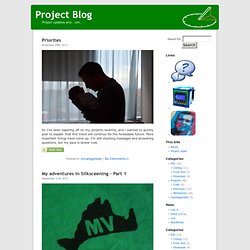 Priorites