Art and Culture
andthesea.html from emcarroll.com
Plastic Bottle Homes and Greenhouses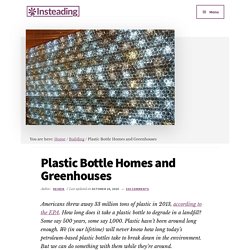 Homes made from Plastic Bottles + Greenhouses, too!
I think one of the reasons that many are skeptical about environmental design is because they think its terribly complex and costly. It does take a bit more effort on the front end, but it's definitely not rocket science. This architecture by Guz Architects is a wonderfully developed minimalistic design with a curvilinear flare that really brings out the organic coverings. I'm most impressed with how design facilitates the needs of the plants and shrubs located throughout the house . See more at Guz Architects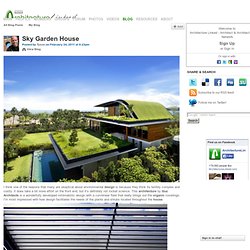 © copyrights designboom, all rights reserved. all material published remains the exclusive copyright of designboom. no contents, including text, photographs, videos, etc. may be reproduced in whole or in part without the written consent of designboom. in addition, no material or contents may be reproduced on the world wide web by techniques of mirroring, framing, posting, etc. without the written consent of designboom.