eBusiness
Having never taken a business class in college I find that I read and listen to a lot of business books to round out my education. The books usually aren't "How to Manage Your Cash Flow" but rather get me to rethink the way I run my business, which--despite no business classes or diploma--continues to be in business 13 plus years after I started it. In that time, here are 13 of the books that had the biggest impact on how I run my business (in no particular order): Drive: The Surprising Truth About What Motivates Us by Daniel Pink: If you supervise anyone in your business, this book is a must read. It shows that what science knows about motivation, business isn't putting into practice. In fact, many of the incentives we create can actually de-motivate our employees.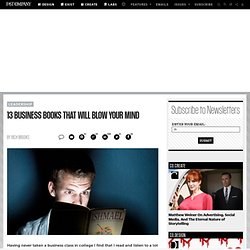 Rating: 8.2/10 (185 votes cast) We have all read about people who are successful briefly. They win a gold medal, make a fortune, or star in one great movie and then disappear.…These examples do not inspire me! My focus and fascination is with people who seem to do well in many areas of life, and do it over and over through a lifetime. In entertainment, I think of Paul Newman and Bill Cosby.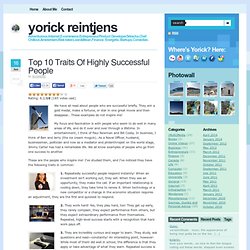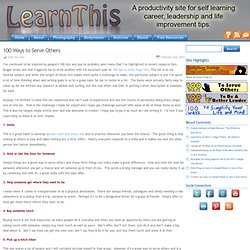 I've continued to be inspired by people's 100 lists and you've probably seen many that I've highlighted in recent resource lists. Dragos wrote one that triggered me to write another with his excellent post on 100 tips to write huge lists. This list is on my favorite subject and while the length of these lists makes them quite a challenge to make, this particular subject is one I've spent a lot of time thinking about and writing goals in so its a great topic for me to tackle in a list. The items were actually fairly easy to come up for me without any research or added web surfing, but the real effort was then in putting a short description or example for each. Anyway, I'm thrilled to have this list completed and can't wait to experience and see the results of personally doing every single one on the list. That is the challenge I made for myself and I hope you challenge yourself with some or all of these items as well.
Building Your Dream Company From Home
Make money online fast — 20 REAL ways people make money online.Cathy is in need of a legitimate way to make money online fast. She writes in: "I was a nurse for almost 30 years when I became disabled from a car wreck. I am a very tough person (I'm a redhead!) I went out last October and bought a new PC to try and make money online, but all I have succeeded in doing is getting further in debt. I know you know what I mean by all the scams that I fell into. I have been reading A LOT and trying to learn as much as I can.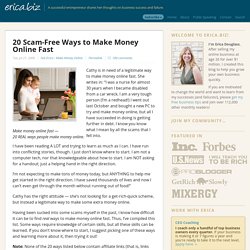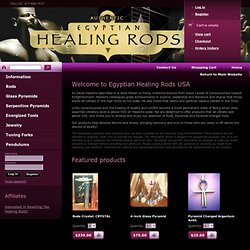 Egyptian Healing Rods
As David Hawkins described in is book Power vs Force, mankind evolves from lower Levels of Consciousness toward Enlightenment. Hawkins catalogues great achievements in science, leadership and literature and shares that those works all vibrate in the high 400s on his scale. He also notes that saints and spiritual classics vibrate in the 500s. Unity consciousness and the healing of duality and conflict become a more permanent state of Being when ones essential vibratory level is above 500 on Hawkins scale.
5 Tips for Running a Part-Time Business
s Best How-to Guides of 2010, Page 2
Marketing Solutions For Women Who Want It All.