Distros
Which *buntu to pick?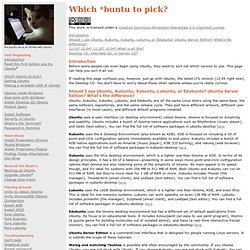 Introduction Should I use Ubuntu, Kubuntu, Xubuntu, Lubuntu, or Edubuntu?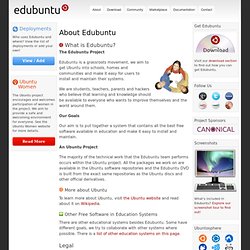 What is Edubuntu? The Edubuntu Project
About Edubuntu | Edubuntu
Medibuntu
Medibuntu ( M ultimedia, E ntertainment & D istractions I n U buntu ) is a repository of packages that cannot be included into the Ubuntu distribution for legal reasons (copyright, license, patent, etc). Some of these packages include the libdvdcss package from VideoLAN , FFMpeg codecs not supported in multiverse, and the external binary codecs package (commonly known as w32codecs) used by MPlayer and xine .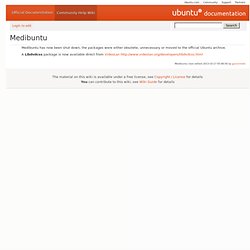 Home | Ubuntu Studio
About « Xubuntu
What is Xubuntu?