Art
106 of the most beloved Street Art Photos - Year 2010 | STREET ART UTOPIA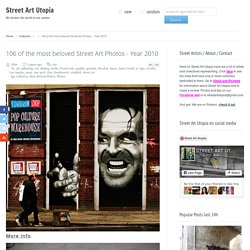 More info. More info. More Banksy on streetartutopia.com.
Street Art: Joshua Allen Harris Inflatable Bag Monsters
Dirty Car Art
Extreme Sheep LED Art
Piano stairs - TheFunTheory.com - Rolighetsteorin.se
sidewalk chalk guy
Van Gogh - Starry Night - Gigapixel Image - photographic mosaic
Beach-Art from boredville.com
The most important part of a drawing is the start, not the finish. This tutorial will focus on how to start a portrait drawing, using basic blocking-in techniques. When drawing a portrait from life, you don't want to just jump-in and draw. I always walk around the model to get a better understanding of the model and plan out my composition.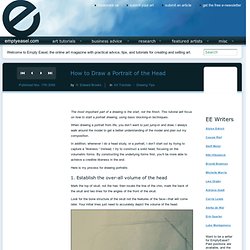 How to Draw a Portrait of the Head
Drawspace.com - Learn to draw
vibrant-knife-painting from scene360.com
www.badtoonrising.com
Fairytale Destinations
img-thing?.out=jpg&size=l&tid=12390265 from polyvore.com
a r t o f g r e g m a r t i n . c o m
Home : Stina Persson
Conan Cheetos Portrait - Cheesy Art - Conan OBrien
ct_1440.jpg from paper-leaf.com
Amazingly Creative Drawing Vs Photography | Weird Pictures, Wonderful Things