Art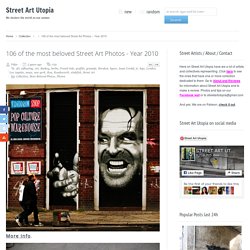 <img class="alignnone size-full wp-image-2115" title="street_art_0" src="http://www.streetartutopia.com/wp-content/uploads/2011/03/street_art_0.jpeg" alt="" width="640" height="612"/> More info . <img class="alignnone size-full wp-image-2116" title="street_art_1_banksy" src="http://www.streetartutopia.com/wp-content/uploads/2011/03/street_art_1_banksy.jpeg" alt="" width="1024" height="681"/>
Street Art: Joshua Allen Harris Inflatable Bag Monsters
Dirty Car Art
Extreme Sheep LED Art
Piano stairs - TheFunTheory.com - Rolighetsteorin.se
The most important part of a drawing is the start, not the finish. This tutorial will focus on how to start a portrait drawing, using basic blocking-in techniques. When drawing a portrait from life, you don't want to just jump-in and draw. I always walk around the model to get a better understanding of the model and plan out my composition.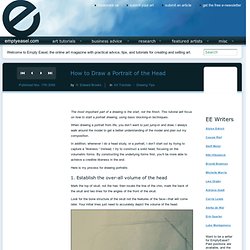 www.badtoonrising.com
Conan Cheetos Portrait - Cheesy Art - Conan OBrien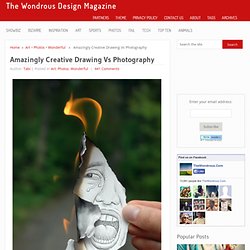 By Tabi , on June 26, 2010 This wonderful work has done by a very talented Belgian painter, illustrator, portraitist, caricaturist and photographer Ben Heine . This creative artist was born in Abidjan, Ivory Coast. He Studied graphic arts and sculpture and I also have a degree in journalism. Lets take a look at some of his awesome works that he calls "Drawing Vs Photography" or "Imagination Vs Reality".