Recipes
Meal ideas for Paloma
Supercook: recipe search by ingredients you have at home. Quick Guide to Every Herb and Spice in the Cupboard | Apartment Therapy The Kitchn. Ever get coriander confused with cumin?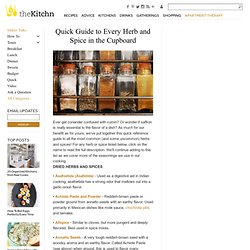 Or wonder if saffron is really essential to the flavor of a dish? As much for our benefit as for yours, we've put together this quick reference guide to all the most common (and some uncommon) herbs and spices! For any herb or spice listed below, click on the name to read the full description.
Recipes for Timmy
Vegetarian/Vegan. Deserts.
---