Advertising
Video Collection: BMW Films - The Hire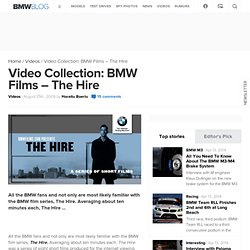 All the BMW fans and not only are most likely familiar with the BMW film series, The Hire.
Why Aren't Brands Accessing Online Video Ads?
The collective consciousness | nazia hussain
To fight iPad, HP reaches for Russell Brand | Technically Incorrect
What do you do to dethrone the iPad? Well, you could simply make a device that is so obviously better that people stream to your doors like raccoons to the garbage.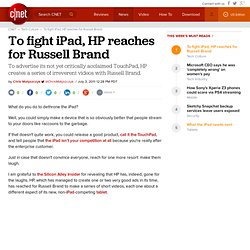 Six ads that changed the way you think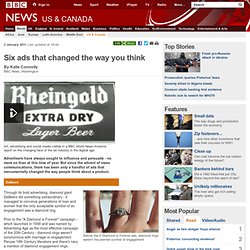 3 January 2011Last updated at 11:44 ET By Katie Connolly BBC News, Washington
Last week we looked at part one of our two part series on designing better presentations. We learned practical tips on using photography, typography, color and more to create stunning results.