Law & Disorder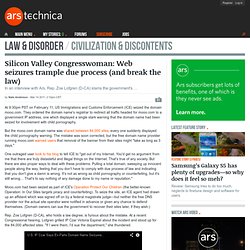 Silicon Valley Congresswoman: Web seizures trample due process (and break the law)
At 9:30pm PST on February 11, US Immigrations and Customs Enforcement (ICE) seized the domain mooo.com.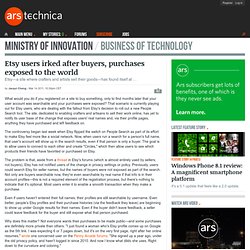 Etsy users irked after buyers, purchases exposed to the world
What would you do if you registered on a site to buy something, only to find months later that your user account was searchable and your purchases were exposed?
Internet vigilante group Anonymous turned its sights on security firm HBGary on Sunday evening in an attempt to "teach [HBGary] a lesson you'll never forget." The firm had been working with the Federal Bureau of Investigation (FBI) to unmask members of Anonymous following the group's pro-WikiLeaks attacks on financial services companies, and was prepared to release its findings next week. HBGary had been collecting information about Anonymous members after the group's DDoS attacks on companies perceived to be anti-WikiLeaks.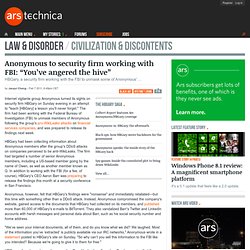 Anonymous to security firm working with FBI: "You've angered the hive"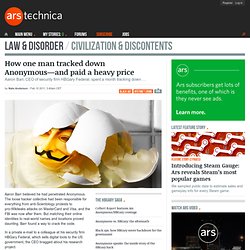 Aaron Barr believed he had penetrated Anonymous. The loose hacker collective had been responsible for everything from anti-Scientology protests to pro-Wikileaks attacks on MasterCard and Visa, and the FBI was now after them. But matching their online identities to real-world names and locations proved daunting.