Health/diet/exercise
By michelle_may_md on Jul 21, 2011 10:00 AM in Dieting & You By Michelle May, M.D. Focusing on what and how much you eat is like weeding your garden with nail clippers; it is an endless job that never gets to the root of the problem. What and how much you eat are certainly important for health and weight management but they only address the surface issues.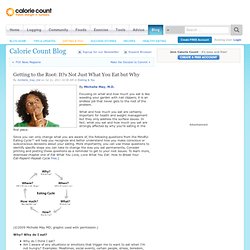 Getting to the Root: It's Not Just What You Eat but Why
Latest Diet & Weight Management News Study Shows Method Using Height and Hip Circumference Is More Accurate Measure of Body Fat By Kathleen DohenyWebMD Health News Reviewed by Laura J. Martin, MD March 3, 2011 -- A new way to measure body fat that relies only on measurements of your height and your hip circumference is an improvement on the commonly used measure known as body mass index (BMI), according to the developers of the new method.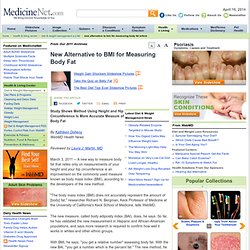 New Alternative to BMI for Measuring Body Fat - Weight Loss and Weight Management Information Including Popular Diet Plans on MedicineNet
Color Blindness Tests - un knol de Ravi Shankar
One out of five Americans has an anger management problem. Anger is a natural human emotion and is nature's way of empowering us to "ward off" our perception of an attack or threat to our well being. The problem is not anger, the problem is the mismanagement of anger.
Anger Management Techniques, Managing Anger, Anger Management from Leonard Ingram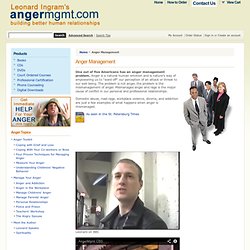 Baldwin Beef is grassfed, antibiotic free, lean beef. It is free of added hormones with USDA inspected processing. Thank you for visiting BaldwinBeef.com, your on-line store for extra lean and heart healthy Baldwin Charolais (Char-lay) beef.
Baldwin Beef - natural, grass fed, Halal Processed, antibiotic free, lean beef - Baldwin Grass Fed Beef - Baldwin Grass Fed Beef