Radio-tv-bands-free music
Control Bar Tuning: if you leave the guitar in standard tuning 'standard' will be displayed here. You can edit the tuning to 4 semitones up and down from standard. You can save chords with alternative tunings. The Fall of Troy - "In the Unlikely Event" Out Now!
Kate Bush Mp3 Downloads
musica
Venice Biennale: the 54th International Art Exhibition Mike Nelson is the first installation artist to be invited by the British Council to conceive and create a new work in the British Pavilion for the Venice Biennale. Nelson has been working in Venice since the beginning of March and his completed work, 'I, IMPOSTOR', is now open to the public for the duration of the exhibition from 4 June until 27 November 2011. Image: Mike Nelson: I, IMPOSTOR (2011) Installation, British Pavilion; Venice Biennale 2011.
enCompass - The Global Bookclub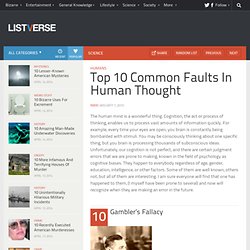 Humans The human mind is a wonderful thing. Cognition, the act or process of thinking, enables us to process vast amounts of information quickly. For example, every time your eyes are open, you brain is constantly being bombarded with stimuli. You may be consciously thinking about one specific thing, but you brain is processing thousands of subconscious ideas.
Mp3 - Ricerca e scarica gratis musica Mp3 - Canzoni e album Mp3
Download-Mp3.info
Listen2myradio.com - Get your own FREE online radio!