JQuery
jQuery From Scratch: Functions » ShopDev Website Design Blog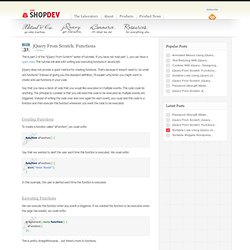 This is part 2 of the "jQuery From Scratch" series of tutorials. If you have not read part 1, you can have a quick read . This tutorial will deal with writing and executing functions in JavaScript.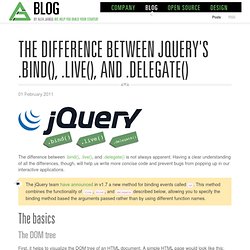 The difference between .bind() , .live() , and .delegate() is not always apparent. Having a clear understanding of all the differences, though, will help us write more concise code and prevent bugs from popping up in our interactive applications.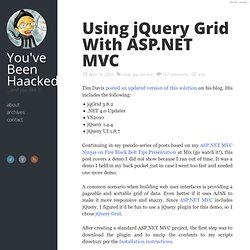 Using jQuery Grid With ASP.NET MVC
Tim Davis posted an updated version of this solution on his blog.