Interview
The Hidden Job Market is Now Revealed as Source of Best Jobs and Best Talent
7 Reasons I'll Turn Down a Job After Interviewing With You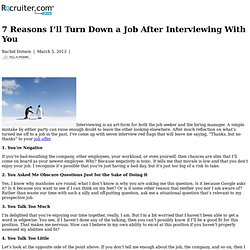 Interviewing is an art-form for both the job seeker and the hiring manager.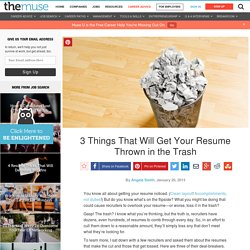 You know all about getting your resume noticed.
3 Things That Will Get Your Resume Thrown in the Trash
Why Experience is Overrated and Performance Isn't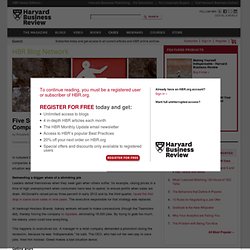 by Rosabeth Moss Kanter | 10:00 AM November 20, 2012 In turbulent times, it's hard enough to deal with external problems. But too often people and companies exacerbate their troubles by their own actions. Self-defeating behaviors can make any situation worse. Put these five on the what-not-to-do list.
Five Self-Defeating Behaviors that Ruin Companies and Careers - Rosabeth Moss Kanter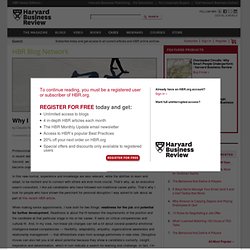 by Claudio Fernández-Aráoz | 8:00 AM July 2, 2012 Professional success used to depend on experience, knowledge, and skill. But things have changed in recent decades. First, knowledge has become as rapidly obsolete as universally available.
Why I Like People with Unconventional Resumes - Claudio Fernández-Aráoz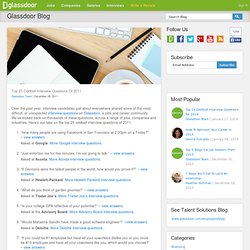 Top 25 Oddball Interview Questions Of 2011
Over the past year, interview candidates just about everywhere shared some of the most difficult, or unexpected interview questions on Glassdoor, a jobs and career community. We've looked back on thousands of these questions, across a range of jobs, companies and industries. Here's our take on the top 25 oddball interview questions of 2011:
by Priscilla Claman | 9:59 AM March 13, 2012 If you are looking for a job right now, it is certain to take longer than you would like. The culprit is not just the recession — job boards have made it easier to apply, so now it's the norm that hundreds of resumes from across the world chase the same job. With that amount of activity, the job search has become more like a marathon than a sprint. Don't Let Your Job Search Depress You - Priscilla Claman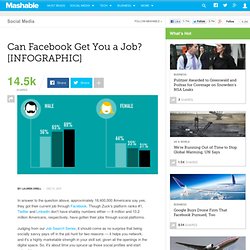 In answer to the question above, approximately 18,400,000 Americans say yes, they got their current job through Facebook. Though Zuck's platform ranks #1, Twitter and LinkedIn don't have shabby numbers either — 8 million and 10.2 million Americans, respectively, have gotten their jobs through social platforms.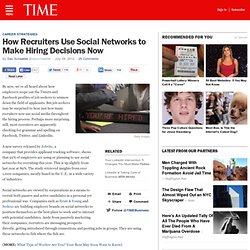 By now, we've all heard about how employers scope out the Tweets and Facebook profiles of job seekers to winnow down the field of applicants.
Facebook, LinkedIn, Twitter Factor In to How Job Recruiters Hire Candidates
Job interview? 4 sales tricks to sell yourself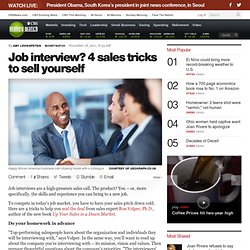 Happy African American business man shaking hands with a colleague Courtesy of Geograph.co.uk Job interviews are a high-pressure sales call. The product? You -- or, more specifically, the skills and experience you can bring to a new job. To compete in today's job market, you have to have your sales pitch down cold. Here are 4 tricks to help you seal the deal from sales expert Ron Volper, Ph.D., author of the new book Up Your Sales in a Down Market.
Watch Out! Ten Interview Questions Designed To Trick You
Why Should I Hire You? - 85broads
Watch Out! Ten Interview Questions Designed To Trick You
Pay review advice for recruiters | Technojobs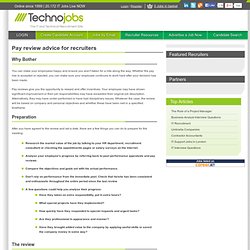 Why Bother