Technology in the classroom
Don't just read the buzz – watch it too in our Video Testimonials! "We've seen a real difference in terms of how children engage with their learning and particularly in them wanting to explore and learn more. Since using BrainPOP the quality and quantity of home learning has vastly improved.
BrainPOP UK | BrainPOP UK customer buzz | POPtalk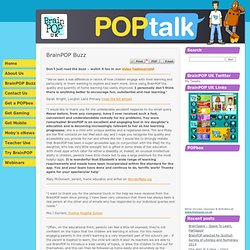 in Education
Rheingold U. is a totally online learning community, offering courses that usually run for five weeks, with five live sessions and ongoing asynchronous discussions through forums, blogs, wikis, mindmaps, and social bookmarks. In my thirty years of experience online and my eight years teaching students face to face and online at University of California, Berkeley and Stanford University, I've learned that magic can happen when a skilled facilitator works collaboratively with a group of motivated students.
U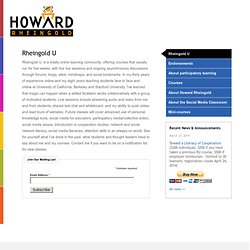 hweimar.wikispaces
One of the reasons I sometimes hear people give for not blogging, Tweeting, or otherwise participating in sharing their ideas online is, "I don't have anything to say." To that I often reply, "yes, you do."
What's Obvious to You, Is Amazing to Someone Else
Apple: iBooks 2 will 'reinvent textbooks' | Technology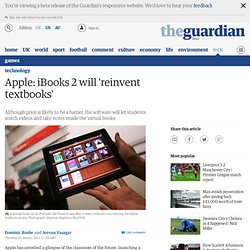 Apple has unveiled a glimpse of the classroom of the future, launching a new version of its iBooks software that will allow publishers to create interactive textbooks for iPad-owning students. The new textbooks offer a host of functions which experts say will transform teaching – including images that turn into slideshows, links from the body text into glossaries, and multiple choice tests which are instantly assessed. Students will be able to create notes by highlighting text with their fingers, and then review all of their notes in one place – instantly creating a tailormade set of study cards. The price of the books – $14.99 or less – will also be a crucial factor in a market frequently criticised for its high prices.
iPad for Teaching & Learning
"How to" Guideline series is coordinated by Helen Mongan-Rallis of the Education Department at the University of Minnesota Duluth. If you have any questions, comments, or suggestions to improve these guidelines please me at e-mail hrallis@d.umn.edu. This site contains various guidelines developed to assist people in using a variety of computer applications and tools.
Technology "How To" Guidelines | Social Media Productivity | Scoop.it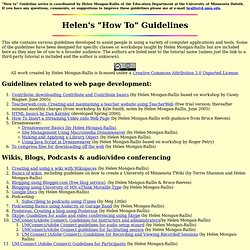 EmailShare 716EmailShare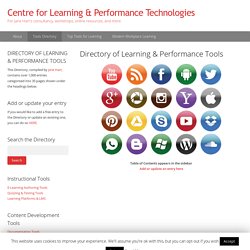 Guides
Flipped Classroom Infographic
The Wordle of this list! (Click image to enlarge)