Teaching
Paul's E-Learning Resources
Whether you're a new or seasoned Twitter user, you likely come across confusing hashtags that probably look like a bunch of nonsense. First, What's A Hashtag?
The Smart Worker's Guide to Social Media
13 January 2012 The Computing in Schools project looked at the current provision of education in Computing in UK schools, informed by evidence gathered from individuals and organisations with an interest in computing. Interview with Professor Steve Furber FRS about the Computing in Schools report (4 mins).
Shut down or restart?
The Wordle of this list! (Click image to enlarge)
Online tools for teaching and learning (Web 2.0)
Our Space: Being a Responsible Citizen of the Digital World | The GoodWork Project
Success vs. Meaning Date posted: December 12, 2013 I was talking last week to a 2013 Rivers graduate who is doing a gap year before she attends an Ivy League college.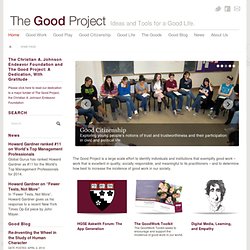 Online Activities for Literacy in Foundation Stage
Online tools for teaching and learning (Web 2.0)
Surfing the Net with Kids: Educational site reviews and kids games