General knowledge - subject based sites
This section will be developed as we grow further "subject" pearl trees
Quotes. KS2 Bitesize - Home. 30+ More Content Curation Tools. One of our most popular posts is 30+ Cool Content Curation Tools , which is a great list of over 30 different tools that will help your discover, share and curate content for your blog, website or social media presence.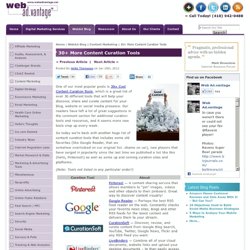 Our readers have left a lot of great suggestions in the comment section for additional curation tools and resources, and it seems more new tools crop up every week. So today we're back with another huge list of content curation tools that includes some old favorites (like Google Reader, that we somehow overlooked on our original list…shame on us!) , new players that have surged in popularity since the last time we published a list like this (hello, Pinterest!) Global Learning. Famous Quotes Club: Change Quotes. The world hates change, yet it is the only thing that has brought progress.Charles Kettering They must often change, who would be constant in happiness or wisdom.Confucius Things alter for the worse spontaneously, if they be not altered for the better designedly.Francis Bacon Things do not change; we change.Henry David Thoreau.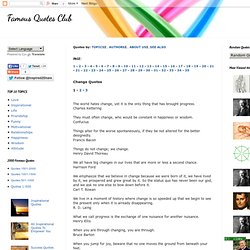 Ipl2: Information You Can Trust. Memory Challenge. Dewey Browse. O2 learn - Home. Members. Website of the UK government : Directgov. Kids Home Page.
For Kids. The World Factbook. Famous British People A to Z.
---