Worldwide-information
The Global Legal Information Catalog includes information about publications which reprint the laws and regulations of multiple jurisdictions on a particular legal topic. The purpose of the database is to provide additional identifying information about titles, beyond that which is provided in the Library's online catalog. The database works as an interface with the Library of Congress's online catalog and is searchable by jurisdiction, title, subject and keyword.
Global Legal Information Catalog - Law Library of Congress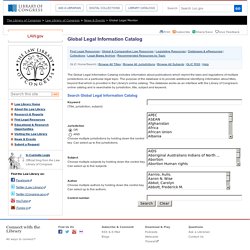 Global Focus Aotearoa - Information Services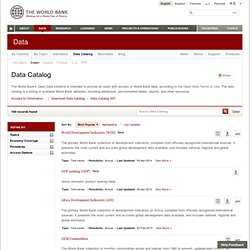 The World Bank EdStats Query holds around 2,500 internationally comparable education indicators for access, progression, completion, literacy, teachers, population, and expenditures.
ited Nations
World Wide Government Information
Statistics Division - Demographic Yearbooks