MAPPE
Teaching with Timeline on Vimeo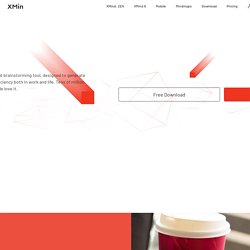 Works with Office/PDF How to make colleagues access our mind map if they don't have XMind? With some simple operations, we can export our mind map into about 10 universal formats by the export functionality. By this way, your team can collaborate seamlessly.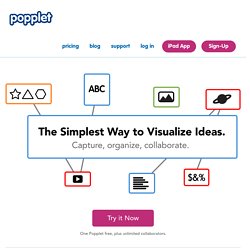 welcome back! Forget your password? Click here. Trouble signing in? Click here. Not a member?
Mindomo as a teaching tool in the hand of a teacher is a door opener for collaborative work with students and other teachers alike makes easy the creation of assignments for students in any area across the curriculum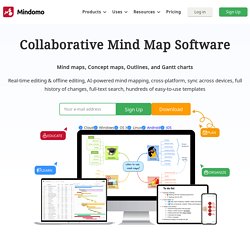 Mind42- risorse on line
MYMAP
mappa risorse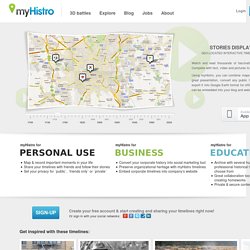 Watch and read thousands of fascinating timelines, or create your own. Complete with text, video and pictures to create a dynamic timeline mashup. Using myHistro, you can combine maps and timelines seamlessly into one great presentation, convert any public timeline into a personal pdf file, or export it into Google Earth format for offline storage. All completed timelines can be embedded into your blog and websites for maximum exposure.
risorse varie
math mind map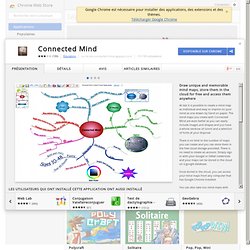 Draw unique and memorable mind maps, store them in the cloud for free and access them anywhere At last it is possible to create a mind map as individual and easy to imprint on your mind as one drawn by hand on paper. The mind maps you create with Connected Mind are even better as you can easily include images and shapes and you have a whole rainbow of colors and a selection of fonts at your disposal. There is no limit to the number of maps you can create and you can store them in the free cloud storage provided. There is no need to create an account.
★ 4.7 Stars (758) 4,978 Downloads (This Week) Last Update:
MapSkip makes the world a canvas for our stories and photos. It is an ancient human instinct to share our life stories with others, as the paintings and hand prints in stone-age caves show. And many of our stories are about places. Where we fell in love, had the dream vacation, took that great picture or, well, joined the rebellion. And then there are the many other places that anchor our lives - where we live, eat, work and have fun.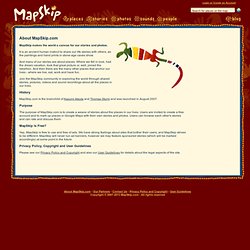 MAPSKIP