Graphique/photo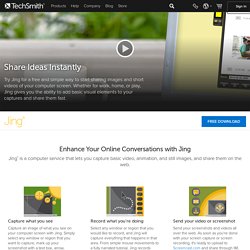 Enhance Your Online Conversations With Jing Jing gives you the basic tools to start sharing images and short videos of your computer screen. Capture What You See Capture an image of what you see on your computer screen with Jing. Simply select any window or region that you want to capture, mark up your screenshot with a text box, arrow, highlight or picture caption, and decide how you want to share it.
CollageIt screenshot and download at SnapFiles
Shape Collage screenshot and download at SnapFiles
Can the free version be used in commercial environment (work, office)? Yes, but please note, the free version 2.1 was last updated in 2005. It was mainly developed for XP.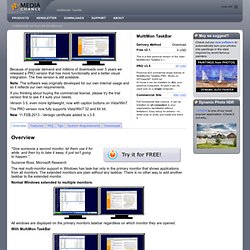 FastStone Image Viewer is a fast, stable, user-friendly image browser , converter and editor . It has a nice array of features that include image viewing, management, comparison, red-eye removal, emailing, resizing, cropping, retouching and color adjustments. Its innovative but intuitive full-screen mode provides quick access to EXIF information, thumbnail browser and major functionalities via hidden toolbars that pop up when your mouse touches the four edges of the screen. Other features include a high quality magnifier and a musical slideshow with 150+ transitional effects, as well as lossless JPEG transitions, drop shadow effects, image annotation, scanner support, histogram and much more.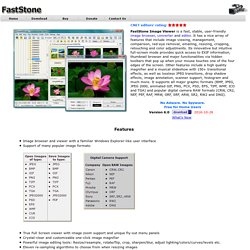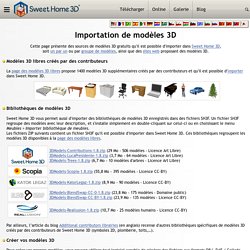 Cette page présente des modèles 3D supplémentaires qu'il est possible d'importer librement dans Sweet Home 3D , soit un par un ou par groupe de modèles , ansi que des sites web proposant des modèles 3D. Les 561 fichiers présentés dans cette page contiennent des modèles 3D au format OBJ + MTL (Wavefront). Modèles 3D créés par les contributeurs de Sweet Home 3D Voici 380 fichiers supplémentaires d'objets supportés par l'assistant d'importation de meubles de Sweet Home 3D. Cliquez sur le lien qui apparait sous l'image d'un meuble pour télécharger le fichier de son modèle 3D (les fichiers entourés en vert sont déjà intégrés à la version courante de Sweet Home 3D) : L'ensemble des modèles précédents est disponible sous la forme des bibliothèques de modèles 3D Contributions.sh3f , LucaPresidente.sh3f et Trees.sh3f contenues dans les fichiers téléchargeables 3DModels-Contributions-1.2.1.zip (21 Mo), 3DModels-LucaPresidente-1.2.1.zip (3,8 Mo) et 3DModels-Trees-1.2.1.zip (8 Mo).
Importation de modèles 3D
SketchUp - Google SketchUp (gratuit)
Qu'est-ce que SketchUp 6 ? SketchUp est un outil étonnamment simple et incroyablement puissant, destiné à créer, visualiser et modifier rapidement et facilement des idées en 3D. SketchUp a été conçu pour allier l'élégance et la spontanéité du dessin au crayon à la rapidité et la souplesse des supports numériques d'aujourd'hui.