Art
John baizley - "femme" Dapper Creatures - Honestly WTF. Sand Paintings With a rake as his only tool, San Francisco based artist Andreas Amador creates large scale sand paintings primarily on beaches along the California coast.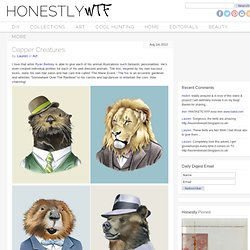 Andreas usually waits for a full moon to make sure the ocean's tides […] On The Wall If you've got a few minutes to spare today and are looking to be inspired, check out this short film showing how French artists Supakitch and Koralie created a beautifully detailed mural from start to finish. The Art Of Levitation: 6 Photographers Who Feature Gravity-Defying Subjects. Just because you can't do something in real life, doesn't mean you can't make it happen with a bit of Photoshopping and some hard work.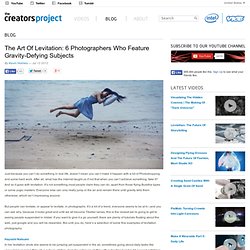 After all, what has the internet taught us if not that when you can't achieve something, fake it? And so it goes with levitation. It's not something most people claim they can do, apart from those flying Buddha types or some yogic masters. - StumbleUpon. - StumbleUpon. Фото и рисунки, арт и креативная реклама. Это очень не обычная и неординарная подборка. очень часто особенно в последнее время на сайте появляются работы нервнобольных, и людей с искажённой психикой. но художник нарисовавший эти работы - его гениальность в том , что он максимально близко приблизился к этой грани не пересекая её. пересматриваю в 7 или уже 8 раз , красота не открывается сразу, столько глубинного смысла ( или намёка на него , который пытливый ум воспринимает за смысл ) каждый раз что-то новое , глаз цепляется за одну деталь перепрыгивает на другую и потом глубже глубже уходит в картину. я видел гораздо более удачною технику, и не могу назвать эти работы шедевром , Но Глубина.. да , меня захватило .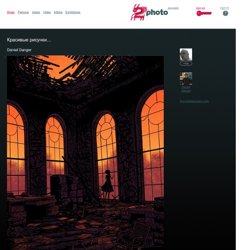 Очень достойная подборка. Спасибо.. Nighthawks. Caran d'Ache Gouache Studio Sets. Caran d'Ache Gouche is a paint that is ideal for beginning artists.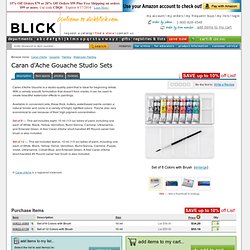 With a velvety smooth formulation that doesn't form cracks, it can be used to create beautiful watercolor effects in paintings. Available in convenient sets, these thick, buttery, waterbased paints contain a natural binder and come in a variety of bright, lightfast colors. They're also very economical to use because of their high pigment concentration.
---