Art and Images
Star Wars figures recreate film posters, album covers and historic moments. Melissani Undercover Cave and Lake | Explore Dream Vacations. One of the Ionian islands in Greece, Kefalonia is definitely the greenest and greatest.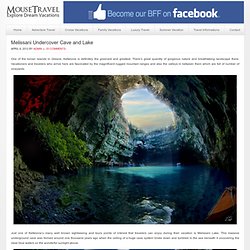 There's great quantity of gorgeous nature and breathtaking landscape there. Vacationers and travelers who arrive here are fascinated by the magnificent rugged mountain ranges and also the valleys in between them which are full of number of vineyards. Just one of Kefalonia's many well known sightseeing and tours points of interest that travelers can enjoy during their vacation is Melissani Lake. This massive underground cave was formed around one thousand years ago when the ceiling of a huge cave system broke down and tumbled in the sea beneath it uncovering the clear blue waters on the wonderful sunlight above. StumbleUpon. The Big Caption. Simen Johan.
The human race. Clouds photographed 4 miles up through open airplane doors. What were you raised by wolves? Emily Carroll | Comics. My name is Emily Carroll, and I was born in June of 1983.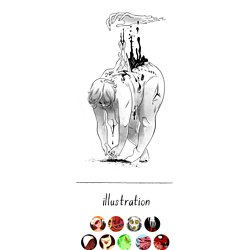 I grew up in London (Ontario) but moved to Vancouver for work after graduating Sheridan College's Classical Animation program. I have since moved back to Ontario, and now live in Stratford with my wife, Kate Craig. We have a very large cat. My comics have appeared in several anthologies, such as The Anthology Project V2, Explorer: The Mystery Boxes, kuš! - StumbleUpon. Amazing map shows a century of earthquakes mapped at a glance | News.com.au. - StumbleUpon. 35 Funny Illustrations by Tiago Hoisel - with Exclusive Interview. Today we have the special honor to discuss about digital art and painting with Tiago Hoisel.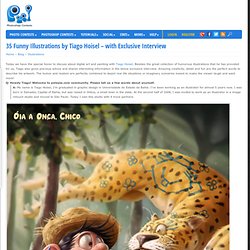 Besides the great collection of humorous illustrations that he has provided for us, Tiago also gives precious advice and shares interesting information in the below exclusive interview. Amazing creativity, detail and fun are the perfect words to describe his artwork. The humor and realism are perfectly combined to depict real life situations or imaginary scenarios meant to make the viewer laugh and want more!
Art
---