Mangas
So my translator informed me over the weekend, that life is being a bitch to him. He has little time to translate these days, and doesn't really want to quit completely. He mentioned that if I want to release on Fridays, I should look for a new translator. Since we never try to rush the release each week, if it's going to take him an extra day or 2 to translate, I'm happy with that. I love this translators work, it's a smooth translation, makes sense, and has lots of information and references to concepts that we probably wouldn't understand.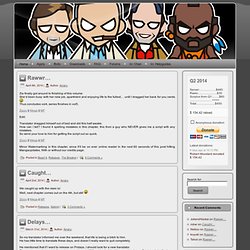 Amaru007
Owned by iARS_14 Entahlah... Ada saat di mana aku merasa sangat lelah dengan keadaan ini rapuh, malas mendera bersama. Tapi bukankah seperti ini sebenarnya hidup. Selalu ada masalah untuk penyelesaian masalah selanjutnya. Di mana saat kita menemukan masalah yang sama semua itu tak akan terasa berat. Mengeluh ?
Manganews.net - Premier Manga Scanlation Information Site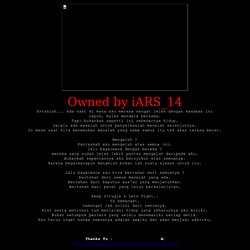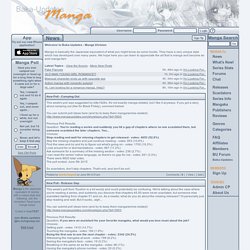 This week's poll is from FormX, who apparently took it from EveTaku... But in any case, of the choices given, which would you rather see the main character of a romance series pursue? Not an exhaustive list and some of the choices sort of overlap, but oh well. Just for fun!