GIMP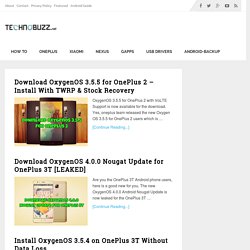 If you are the proud owner of Google Nexus 5 smartphone and looking for the guide to Install Nexus 5 Driver (ADB and Fastboot) and Unlock Bootloader. Today in this guide, we will show how you will do that on your PC without any problem. The guide Today in this guide we'll show you how to block incoming and outgoing call on any android device with any carrier.
Giving Your Photo to glowing Effect in Photoshop. In this Photoshop tutorial, we are working with Adjustment Layers and the Gradient Tool to enhance the colors of our original image and to turn it into something spectacular. This video will teach you how to shift the hue of a certain color range without affecting the rest of your image, which can be helpful for things like changing clothing and eye colors.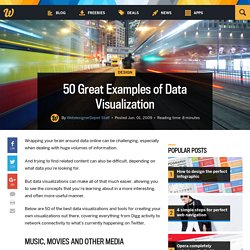 Wrapping your brain around data online can be challenging, especially when dealing with huge volumes of information. And trying to find related content can also be difficult, depending on what data you're looking for. But data visualizations can make all of that much easier, allowing you to see the concepts that you're learning about in a more interesting, and often more useful manner. Below are 50 of the best data visualizations and tools for creating your own visualizations out there, covering everything from Digg activity to network connectivity to what's currently happening on Twitter. Music, Movies and Other Media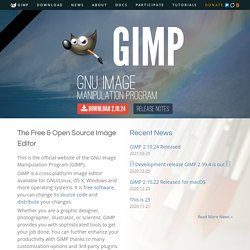 GIMP is the GNU Image Manipulation Program. It is a freely distributed piece of software for such tasks as photo retouching, image composition and image authoring. It works on many operating systems, in many languages. (more...) This is the official GIMP web site.