Information Visualization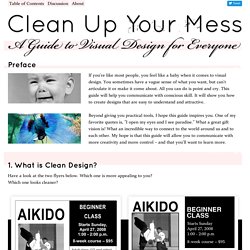 Preface If you're like most people, you feel like a baby when it comes to visual design. You sometimes have a vague sense of what you want, but can't articulate it or make it come about.
Clean Up Your Mess - A Guide to Visual Design for Everyone
Everyone is looking for a way to make their resume stand out in today's job market. One way to do that is by giving your resume some visual appeal. Well-designed resumes with color and images can attract attention over those with plain old text. That's not to say everyone should add pictures to their resume.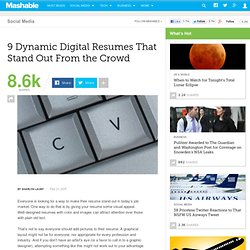 9 Dynamic Digital Resumes That Stand Out From the Crowd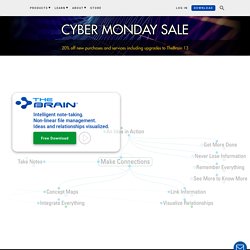 Know more. Map your mind. There's a lot of connections in your head, but unfortunately sometimes they don't last. With TheBrain, your digital Brain captures all that intelligence for playback just when you need it. Find anything. With TheBrain you're never more than a few seconds away from any piece of digital information.