Entrepreneurship
via: Lifehacker Many "online jobs" promising quick riches and little effort are really scams. While the tasks below won't make you rich, they can earn you a little pocket money on the side—and these days that can make a big difference.
We're not trying to pull a lame pick up line on you, but do you come here often? If so, you might like to subscribe to our free articles by email for the freshest stuff sent straight to your inbox. :)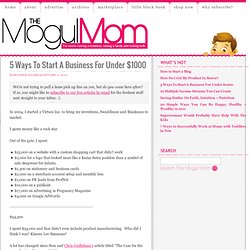 Monday we published numbers 1-10, now it's time to find out the next 10 things to do before you graduate.
The 101 Things To Do Before You Graduate #11-20 | CampusSplash - College News and Tips.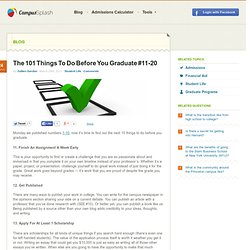 Several times per year I get emails from former colleagues or friends stating that they lost their job or are sick of the corporate world.
40 Businesses You Can Start From Home | The Work at Home Wife