Tech Support Forums
Congress will probably vote on SOPA soon. We don't yet know what the outcome will be, but we do know that the copyright industries have donated heavily to nearly every senator and representative in Washington. If the measure (or a slightly modified version, like PIPA) passes, then the internet will be fundamentally altered. As it stands, the internet is like an open highway, where — apart from engaging in blatantly incriminating acts like terrorism, spilling government secrets, or distributing child porn — you're basically free to do what you want. If SOPA passes, the internet will become more like a highway that is littered with police checkpoints and speed traps.
How to bypass SOPA restrictions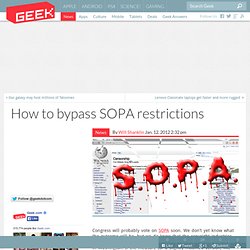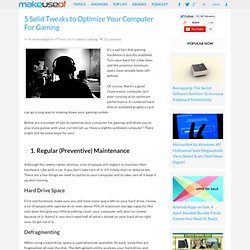 5 Solid Tweaks to Optimize Your Computer For Gaming
Of course, there's a good chance your computer isn't even running at its optimum performance.
Optimizing Windows 7/Vista/XP: installing, optimizing Windows and imaging your optimized Windows system.
Windows XP starts a lot of different services, as engine of the whole Windows system. However, some of them won't be of any use for you! By quitting those unused services, you can realize higher system performances. At the page MSCONFIG , I already mentioned the possibilities to turn off services on the tab Services, as shown below. This is not the proper way to turn off services, especially not the Microsoft services: please use the Services Management Tool for this purpose.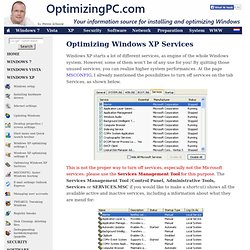 Optimizing Windows XP Services: Improve performances by disabling Windows services
We've covered QoS before when we showed you prioritize your DD-WRT router's traffic and in our 5th tip for getting the most out of Tomato . It's a little more complicated than creating rules, so let's see how things work. What Is QoS? QoS, or Quality of Service, is a method for controlling traffic priority on networks. It works on all levels of network activity, but for our purposes, it'll be centered around your home router.
The Beginner's Guide to Using QoS (Quality of Service) on Your Router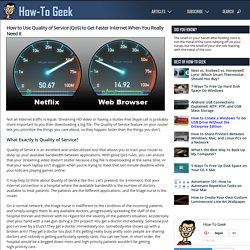 A Computer Repair Utility Kit You Can Run From a Thumb Drive - ReadWriteWeb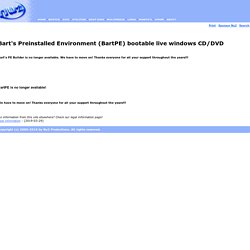 BartPE is Admin's best friend...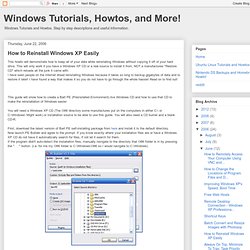 This howto will demonstrate how to keep all of your data while reinstalling Windows without copying it off of your hard drive. This will only work if you have a Windows XP CD or a real source to install it from, NOT a manufactures "Restore CD" which reloads all the junk it came with. I have seen people on the internet dread reinstalling Windows because it takes so long to backup gigabytes of data and to restore it later!
How to Reinstall Windows XP Easily
Hardware Forums | Tech Support | Computer Support Forum
PC Help Forum