Astronomy News
Voyager Image Gallery: Voyager at Jupiter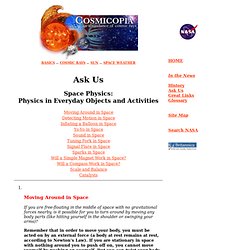 Moving Around in Space If you are free-floating in the middle of space with no gravitational forces nearby, is it possible for you to turn around by moving any body parts (like hitting yourself in the shoulder or swinging your arms)? Remember that in order to move your body, you must be acted on by an external force (a body at rest remains at rest, according to Newton's Law).
Cosmicopia -- Ask Us - Space Physics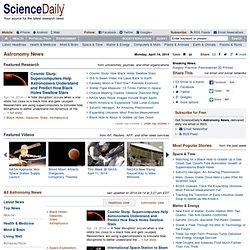 NASA's Swift Sizes Up Comet ISON Astronomers have used NASA's Swift satellite to check out comet C/2012 S1 (ISON), which may become one of the most dazzling in decades when it rounds the sun later this year. ... > full story Growing Plants on Mars Concrete plans for a one-way ticket to Mars have been forged.