Privacy on the Web
Get flash to fully experience Pearltrees
Senator Leahy Associated Press The bill: S. 968: Protect IP Act
Austrian student Max Schrems sits with 1222 pages worth of his personal data that Facebook provided to him.
Yes, it's really true.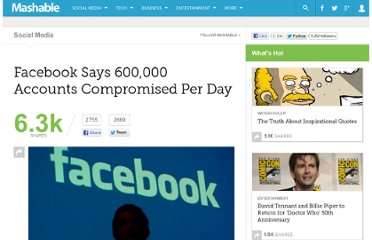 In a blog entry on Thursday, Facebook stated that about 600,000 log-ins every day are compromised.
When I go to a bar, the bouncer usually stops me and asks for an ID. I show him my state-issued driver's license and walk on by.