Privacy on the Web
The Stupidest Tech Laws Congress Is Trying To Pass
Associated Press Senator Leahy The bill: S. 968: Protect IP Act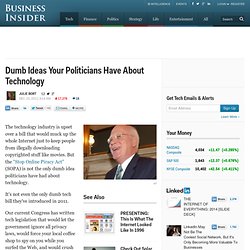 Max's privacy war brings Facebook to heel
Austrian student Max Schrems sits with 1222 pages worth of his personal data that Facebook provided to him.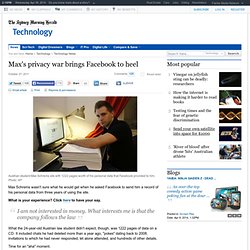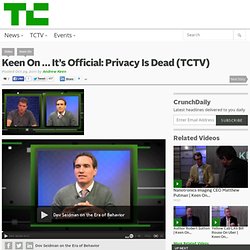 Oh no!
Keen On … It's Official: Privacy Is Dead (TCTV)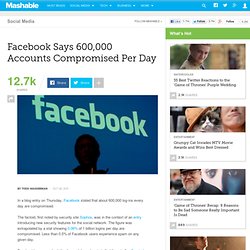 Facebook Says 600,000 Accounts Compromises Per Day
In a blog entry on Thursday, Facebook stated that about 600,000 log-ins every day are compromised.
Spokeo Knows Where You Live, How Much You Make, and How Old You Are - Culture
When I go to a bar, the bouncer usually stops me and asks for an ID. I show him my state-issued driver's license and walk on by.
Who Owns Your Identity on the Social Web?