Подарки
Philips LivingColors Colour Changing LED Mood Lamp. Офигительные кольца. Люди любят и носят кольца еще со времен Древней Греции.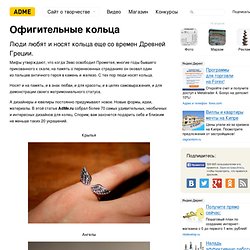 Мифы утверждают, что когда Зевс освободил Прометея, многие годы бывшего прикованного к скале, на память о перенесенных страданиях он оковал один из пальцев античного героя в камень и железо. С тех пор люди носят кольца. Носят и на память, и в знак любви, и для красоты, и в целях самовыражения, и для демонстрации своего матримониального статуса. А дизайнеры и ювелиры постоянно придумывают новое. Omni Consumer Products — Fight Club Soap - Logo Bar. Plenty of soaps are made with natural ingredients.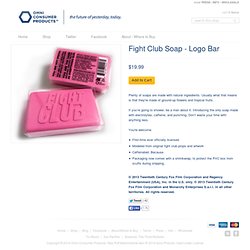 Usually what that means is that they're made of ground-up flowers and tropical fruits. If you're going to shower, be a man about it. Introducing the only soap made with electrolytes, caffeine, and punching. Don't waste your time with anything less. You're welcome.
---