Cars
Renault Clio Expression 1.2 16v Price £10,595 - on the road Engine Cubic Capacity
Renault Clio Expression 1.2 16v | UK New Car Data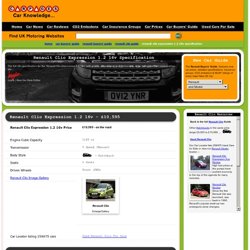 Luxury Car news, reviews, spy shots, photos, and videos - MotorAuthority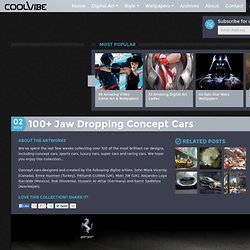 100 Jaw Dropping Concept Cars - Coolvibe.com, Digital Art & Inspiration.
We've spent the last few weeks collecting over 100 of the most brilliant car designs, including concept cars, sports cars, luxury cars, super cars and racing cars. We hope you enjoy this collection… Concept cars designed and created by the following digital artists: John Mark Vicente (Canada), Emre Husmen (Turkey), Pëllumb GURRA (UK), Matt JW (UK), Alejandro Loya Iturralde (Mexico), Rok (Slovenia), Hussein Al-Attar (Germany) and Samir Sadikhov (Azerbaijan). this post?
Zenvo ST1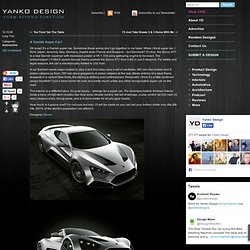 A Danish Super Car? Oh snap! It's a Danish super car. Somehow those words don't go together in my head. When I think super car, I think Japan, America, Italy, Germany, maybe even France and England – but Denmark? It's true, the Zenvo ST1 is a real Danish supercar with excessive power; a V8 1,104 pony galloping engine to be exact.