Design
Psdtuts+ | Adobe Photoshop tutorials, from beginner to advanced. Doodles: 2010 April - June. Design Blog | Inspiration and Resources for Designers | Design S.
Noupe. Free Textures, Seamless Textures | Texturise. Color Trends + Palettes. MyInkBlog | A Resource For All Things Design. Design with Swirls and Flourishes. It's very common these days to see swirls and flourishes within graphic design.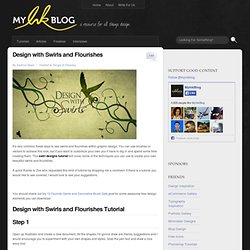 You can use brushes or vectors to achieve this look, but if you want to customize your own you'll have to dig in and spend some time creating them. This swirl designs tutorial will cover some of the techniques you can use to create your own beautiful swirls and flourishes. Spiral Tool Mysteries - Solved! One of the most intriguing tools in Adobe Illustrator is the Spiral tool, not because of what it does – creates spirals – but because of the mysterious terms used its dialog box.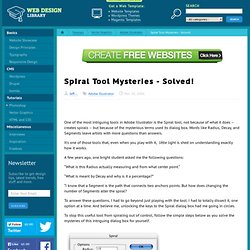 Words like Radius, Decay, and Segments leave artists with more questions than answers. It's one of those tools that, even when you play with it, little light is shed on understanding exactly how it works. A few years ago, one bright student asked me the following questions: Web Design Library — One-stop Web Design Resource.
Obsidian Dawn Resources - Photoshop & GIMP Brushes, Illustrator. Artistic Inspirations AiVault graphic design blog. Tutorial9 | Photoshop Tutorials, Photography Tuts, and Resources. Six Revisions - Web Development and Design Information. Abduzeedo | Graphic Design Inspiration and Photoshop Tutorials.
---