The truth of the world makes humor
Welcome to the " Notes From Chris" gallery. These are notes that I post around New York City from a mysterious man named Chris. Chris wants to do tedious things with people.
SOUNDS DEMONIC: Half speed "Baby Laughs at Bubble-eating Dog" (Video
Dogs Can't Look Up | Nicolas Cage Is Concerned Once More | Good Times...
How to write a paper in college/university: 1. Sit in a straight, comfortable chair in a well lit place in front of your computer.
This post is for people tracking the bizarre ethical slide of The Consortium for Plant Biotechnology Research, Inc. (CPBR). As you probably know from my earlier posts, CPBR sends out a yearly invitation to plant biotechnology researchers to submit grant proposals. Part of the emailed PDF has instructions on how to make a scientific poster, and a big part of that section was created by copying/pasting text from my page on the topic (but with no quotation marks and no attribution). Because I happen to have an official copyright registration on my poster design page, the PDF is in violation of U.S. copyright law.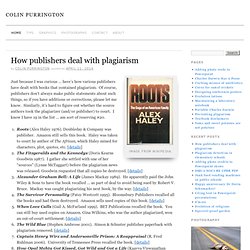 The following quotations are taken from official court records across the nation, showing how funny and embarrassing it is that recorders operate at all times in courts of law, so that even the slightest inadvertence is preserved for posterity. Lawyer: "Was that the same nose you broke as a child?"Witness: "I only have one, you know." Lawyer: "Now, Mrs. Johnson, how was your first marriage terminated?"Witness: "By death."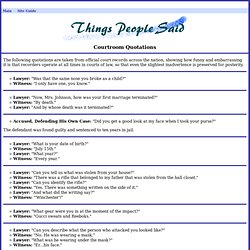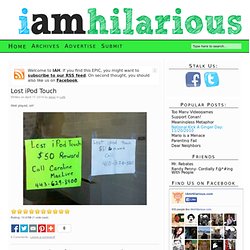 Do you enjoy gambling? I personally enjoy it and head out to gamble once in a while, but I am always certain that I keep a level head about it. That is the real key to having fun while gambling. Gambling is Growing It really wasn't all that long ago when you could only gamble by finding a nearby casino. But, then the internet came along and gambling was prevalent on the internet (and at the time was available through our home desktop).
I Am Hilarious | A Guide to Laughing at the Web...Hard!
World Beard and Moustache Championships™ - The Official Site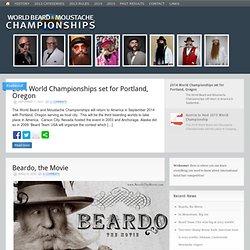 The National Beard and Moustache Championships® took place in Las Vegas, Nevada on November 11, 2012. Here are the results: Crowd Favorite — $1000 courtesy of Bluebeards Original Fritz Sendlhofer, Zell am See, Austria Natural – Adam Orcutt, Michigan City, Indiana English – Patrick Fette, Erlanger, Kentucky (Derby City Whisker Club) Dali – Max Pankow, Berlin, Germany (East Bavarian Beard Club) Imperial– Steve McQuaide, Los Angeles, California (Los Angeles Beard and Moustache Club) Hungarian— Ross Steidel, Lahaina, Hawaii Freestyle – Dan Lawlor, Los Angeles, California (Los Angeles Beard and Moustache Club)
The Brick Testament