The truth of the world makes humor
Welcome to the " Notes From Chris" gallery. These are notes that I post around New York City from a mysterious man named Chris. Chris wants to do tedious things with people.
SOUNDS DEMONIC: Half speed "Baby Laughs at Bubble-eating Dog" (Video
Dogs Can't Look Up | Nicolas Cage Is Concerned Once More | Good Times...
How to write a paper in college/university: 1. Sit in a straight, comfortable chair in a well lit place in front of your computer.
The Pew Research Center just released poll data on how adults in the United States explain the existence of humans: 57% believe that a supernatural being created humans either gradually, through artificial selection, or instantly, in a single poof. If you teach biology in public school, you should be addressing this ignorance. If you need resources, here are disclaimers for biology textbooks, Charles Darwin Has a Posse stickers, and a Portable Darwin for your classroom. Posted in Photography Tagged artificial selection, biology, charles darwin, data, education, evolution, God, human evolution, ignorance, Intelligent Designer, natural selection, origin, Pew Research Center, poll, public, science, scientific, theory Thanks to Carl Buell, Charles Darwin has been replicating.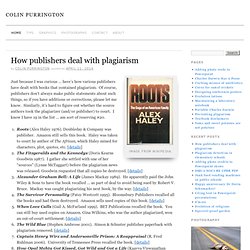 The following quotations are taken from official court records across the nation, showing how funny and embarrassing it is that recorders operate at all times in courts of law, so that even the slightest inadvertence is preserved for posterity. Lawyer: "Was that the same nose you broke as a child?"Witness: "I only have one, you know." Lawyer: "Now, Mrs. Johnson, how was your first marriage terminated?"Witness: "By death."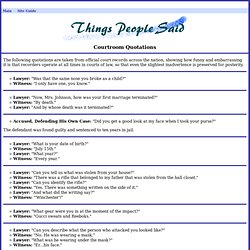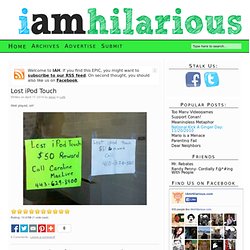 Arguably one of the best and most acclaimed horror/sci-fi game series of all time, Visceral Games wow their audience with what may be the final entry in the series, Dead Space 3. Fans of the previous games will feel their knees tremble as protagonist Isaac Clarke is forced to go to the homeworld where the evil markers originate, to permanently extinguish the threat and make the universe a safer place. If you can't afford a brand new copy of the game, try selling some of your older games at www.musicmagpie.com to save up for them. Setting Dead Space was originally set on an abandoned, space-mining colony ship. The sequel was set on a massive space station.
I Am Hilarious | A Guide to Laughing at the Web...Hard!
World Beard and Moustache Championships™ - The Official Site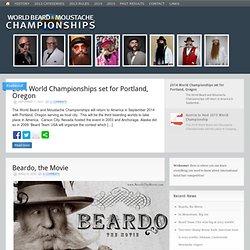 The National Beard and Moustache Championships® took place in Las Vegas, Nevada on November 11, 2012. Here are the results: Crowd Favorite — $1000 courtesy of Bluebeards Original Fritz Sendlhofer, Zell am See, Austria Natural – Adam Orcutt, Michigan City, Indiana English – Patrick Fette, Erlanger, Kentucky (Derby City Whisker Club) Dali – Max Pankow, Berlin, Germany (East Bavarian Beard Club) Imperial– Steve McQuaide, Los Angeles, California (Los Angeles Beard and Moustache Club) Hungarian— Ross Steidel, Lahaina, Hawaii Freestyle – Dan Lawlor, Los Angeles, California (Los Angeles Beard and Moustache Club)
The Brick Testament