Great eating around the Moscone
Last year as part of my coverage of Web 2.0 Expo for Centernetworks I wrote a post offering a guide to San Francisco near the Moscone Center.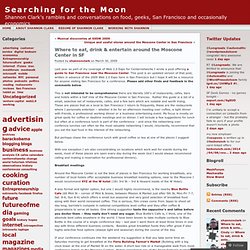 Where to eat, drink & entertain around the Moscone Center in SF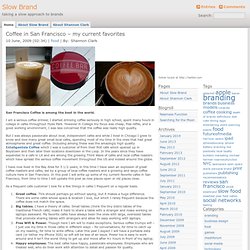 San Francisco Coffee is among the best in the world. I am a serious coffee drinker, I started drinking coffee seriously in high school, spent many hours in college in cafes throughout Hyde Park.
Slow Brand » Coffee in San Francisco – my current favorites