Dungeons & Dragons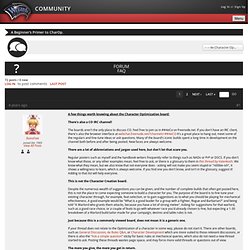 A few things worth knowing about the Character Optimization board: There's also a CO IRC channel! The boards aren't the only place to discuss CO. Feel free to join us in ##4eCo on freenode.net. If you don't have an IRC client, there's also the browser interface at webchat.freenode.net/?
A Beginner's Primer to CharOp. > 4e Character Optimization
Masterplan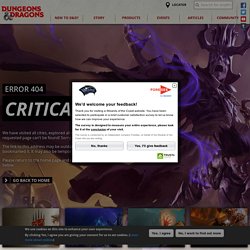 Dungeons & Dragons Roleplaying Game Official Home Page - Tool (C
Character Name Generator Never again suffer the indignity of an elf named "Melf", a bartender named "George", or a mysterious unnamed stranger in town. The D&D Name Generator creates countless names for your heroes or NPCs, specific to their gender, race and class -- including titles and honorifics!. Simply fill in the form below, or use the preset defaults, and click the "Generate Name" button to produce names for all sorts of characters.
Gen Con LLC Indy 2010: Home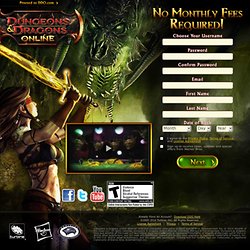 Dungeons & Dragons Online®: Eberron Unlimited™ Sign Up Now!
Simply create an account and download the entire game for free. You will not need to enter in a credit card.
not at the moment either online or off (my Windows PC is a tablet, not sure it has the graphics capabilities needed - but I'll probably be testing that soon) by rycaut Mar 15
Gen Con LLC Indy 2010: Home
Icosahedrophilia » Dungeon Tiles Index
Spell Book for your iPhone and iPod Touch
On Saturday, I tried to run my Stormhaven campaign session from my iPad, and I'll have to give the experience mixed reviews. In general, I was happy with the iPad's responsiveness and with the ability to use a small handheld device instead of needing table space for my laptop. One of my key tools, though, failed for reasons I still do not understand, which dragged the experience down for me. First, let's talk about those tools.
Running D&D from an iPad: my first experience