Comics in San Francisco
Graphic Novelty
Isotope Comics is located on a one-way street. To my heart. Blocks from my first San Francisco apartment is Comix Experience on Divisadero Street. Mission: Comics and Art is a welcoming spot for all. In the mood for a drink and a man who won't stop smiling? Meet James at Isotope.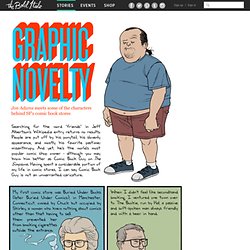 SF Comics retailers
Aardvark Books
Where I buy a lot of used Trade Paperbacks - they have an amazing selection which is refreshed frequently by rycaut Mar 31
Isotope Comics
Isotope - the comic book lounge
James Sime (jamessime) on Twitter
Caffeinated Comics
Very near my house and offers fantastic coffee, best in the neighborhood by rycaut Mar 31
Caffeinated Comics Company
Mission Comics & Art
HOME (Mission: Comics & Art)
Jeffrey's Toys
Comix Experience
Welcome To Comix Experience! San Francisco's Best Comic Book Sto
Neon Monster - CLOSED
My local comics store who also have an amazing website & line of their own original art toys & figures by rycaut Mar 31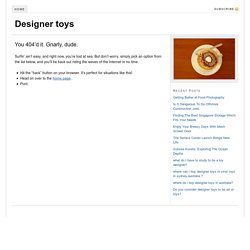 A little while ago I asked artists to submit their fan art of Herge's timeless boy detective/reporter/explorer, Tintin . On Monday I posted the first half of submissions , today I'm posting the second. Tomorrow we'll be wrapping up this week of Tintin posts with a Casual Conversation On Tintin with King City's Brandon Graham .
Neon Monster — Designer Toys, Comics & Vinyl Records
[CLOSED] Al's Comics Collectible Cards
Al's Comics
Giant Robot
GIANTROBOT.com
Japan Town Collectibles
Amazing Fantasy
Amazing Fantasy
Cards & Comics Central
Cards and Comics Central - Welcome!
The Comic Outpost : We Have Issues
COMIC OUTPOST - "WE HAVE ISSUES"
Kinokuniya Book Stores-America
Kinokuniya BookWeb
NEW PEOPLE
NEW PEOPLE: Home | San Francisco's Japanese Shopping & Entertain
Whatever
alas the URL Google has to Whatever is currently a parked domain but the store is very real & in the heart of the Castro by rycaut Mar 31
Collectors Cave
The Collectors Cave
Cartoon Art Museum
The only museum in the US dedicated only to Comics art (of all forms) by rycaut Mar 31
Cartoon Art Museum
Last Gasp Books
The Walt Disney Family Museum
the musuem of the Walt Disney Family, recently opened in the Presidio in San Francisco features much about the early history of Disney & animated art by rycaut Mar 31
VIZ Media, LLC
publishers of many English language manga & distributer of many manga series. Viz Media (& Shonen Jump etc) has offices and is based in San Francisco by rycaut Mar 31
NEW PEOPLE: Home | San Francisco's Japanese Shopping & Entertain
An amazing space in Japantown owned by Viz Media, Japanese movie theater in the basement (lots of anime), retail store, great cafe and lots of amazing Japanese small shops & art by rycaut Apr 7
Comic Life for Windows
This special upgrade price is available for both Comic Life and Comic Life Deluxe users. A "Deluxe" version of Comic Life 2 will not be released as Comic Life 2 contains all of the Deluxe extras - the extra fonts, styles and templates.
Plasq who make Comic Life for Windows & Macs have offices in San Francisco by rycaut Mar 31
Academy of Art University: The Art School of Art Schools.
the largest art & design school in America based in San Francisco with over 16,000 students. They have many classes related to illustration and other aspects of the comics, animation & game design industry. by rycaut Mar 31
CA Comics bookstores (Master List)
useful list but missing many comics retailers & includes some others who have been long closed by rycaut Mar 31
iFanboy - Comic Books Discussion, Podcasts and Community
some of the iFanboy's are based in SF & Revision3 the network that distributes their video podcast is also based here in SF by rycaut Mar 31
iFanboy (iFanboy) on Twitter
Ron Richards (ronxo) on Twitter
WonderCon 2010 :: What's New
A Taste of Comics #4 - San Francisco
Jimmy Palmiotti, Amanda Conner, Darwyn Cooke on Flickr - Photo S
APE :: What's New