Comics in San Francisco
Graphic Novelty
Isotope Comics is located on a one-way street. To my heart. Blocks from my first San Francisco apartment is Comix Experience on Divisadero Street. Mission: Comics and Art is a welcoming spot for all. In the mood for a drink and a man who won't stop smiling? Meet James at Isotope.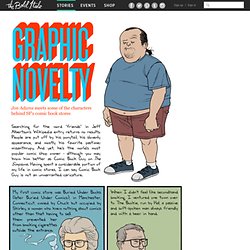 SF Comics retailers
Aardvark Books
Isotope Comics
Isotope - the comic book lounge
The SF Bay Guardian's "Best Of…" issue has arrived and the Isotope is proud to be recognized once again, with the prestigious "Best Comic Store" award. In one of the most competitive cities in the country for comic shops, there can be no greater honor than to be chosen by the people of San Francisco as a winner for this award for our eleventh year in a row. Truly, we could not be more honored! And we're thrilled to see some of our favorite Bay Area places are also taking home trophies this year too! Including our very best of friends at SAUCE, our new neighbors and collaborators at SCHULZIE'S BREAD PUDDING and the SF JAZZ CENTER, as well as our other great Hayes Valley friends at SHOE BIZ, SAMOVAR TEA LOUNGE, and the fantastic LUNCHPAD. As well as some of our other SF staples we adore like the fantastic GREEN APPLE BOOKS, ZEITGEIST, BRENDA'S FRENCH SOUL FOOD, DNA LOUNGE, CHECK PLEASE!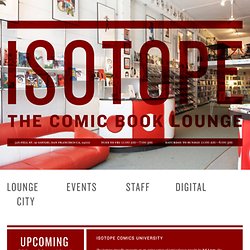 James Sime (jamessime) on Twitter
Caffeinated Comics
Caffeinated Comics Company
Mission Comics & Art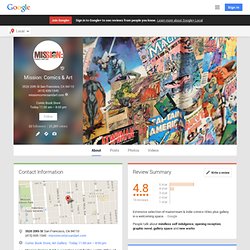 "When I Was A Kid" Book Signing with Boey Friday July 26th - 6pm Meet Malaysian artist & cartoons author of the recently published "When I Was A Kid" Preview "A graphic novel without pretension, When I Was a Kid is a collection of black and white drawings and handwritten narratives that depict short stories from a kid's formative years growing up in Malaysia — stories of surviving school, siblings, and parents — when the world was indeed, seen as simply black and white. Dedicated to the forgotten child in all of us, these tales of imaginary heroes, lies adults like to tell children, and the dangerous mix of boredom with curiosity appeal to anyone who might long for a more innocent time when, as little kids, we all had stories we promised never to tell our parents.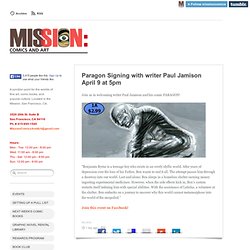 HOME (Mission: Comics & Art)
Back in 2012, Marvels latest push to refresh their comic book brands was called MARVEL NOW! and we are currently in phase two of that plan dubbed ALL-NEW MARVEL NOW! At the moment, we are in the third month of this new second phase and things have been pretty sweet if you ask me. Feel free to see what you have missed thus far by checking out:
Jeffrey's Toys
Comix Experience
Welcome To Comix Experience! San Francisco's Best Comic Book Sto
Neon Monster - CLOSED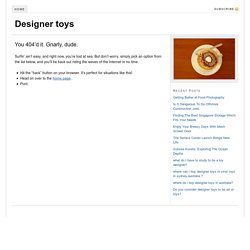 A little while ago I asked artists to submit their fan art of Herge's timeless boy detective/reporter/explorer, Tintin . On Monday I posted the first half of submissions , today I'm posting the second. Tomorrow we'll be wrapping up this week of Tintin posts with a Casual Conversation On Tintin with King City's Brandon Graham .
Neon Monster — Designer Toys, Comics & Vinyl Records
[CLOSED] Al's Comics Collectible Cards
Visit Al's Comics and browse the enormous range of current comics, independent comics, back-issues, graphic novels, trading cards, action figures, toys, statues, t-shirts, and posters. If you have any questions, feel free to email Al. The store is located on San Francisco's Market Street. More information about the store can be found here . Opening Hours: 11am - 7pm Monday, Tuesday, Thursday, Friday, Saturday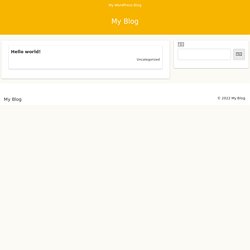 Al's Comics
Giant Robot
Art, Events New Exhibition Coincides With 20th Anniversary of Giant Robot Magazine Celebrating Asian American Pop Culture and Beyond (PDF Press Release)
GIANTROBOT.com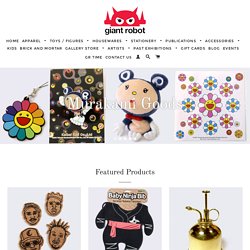 Japan Town Collectibles
Amazing Fantasy
Amazing Fantasy
Cards & Comics Central
Cards and Comics Central is THE biggest toy store of our kind in San Francisco. With weekly shipments of the newest releases and 3,000 square feet of product space, we carry a huge selection of comic books, action figures, collectable card games, statues, posters, as well as imports in San Francisco. Some of our imports include collectible cards, model kits, action figures, gashapon and other Japanese import toys. There's a little something for everyone!
Cards and Comics Central - Welcome!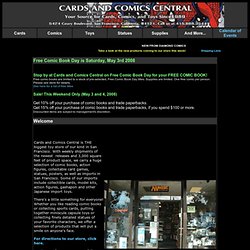 The Comic Outpost : We Have Issues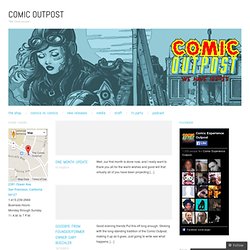 COMIC OUTPOST - "WE HAVE ISSUES"
Dear Awesome Comic Outpost customer! I want to introduce myself to you: I'm Brian Hibbs, owner of Comix Experience (305 Divisadero St. at Page), and I will be taking over the operations of Comic Outpost, effective 12/16/2013. I'm tremendously excited – Gary is a great guy, and he's built a really special business over the years. I look forward to helping strengthen it going forward. Comix Experience runs pretty differently from Comic Outpost, but I want to assure you that we have no intention of changing the essential nature of the Outpost. Customers dictate the kind of store that exists, and we'll be dedicated to bringing you the same passionate and engaged love-of-comics service you've received from Gary over the years!
Kinokuniya Book Stores-America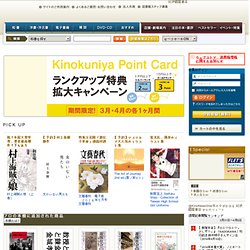 Kinokuniya BookWeb
<div style="border:1px solid #F00;background-color:#FEE;color:#F00;padding:4px;margin:4px 0px">当サイトを正常に閲覧いただくにはJavaScriptを有効にする必要があります。</div> 紀伊國屋書店
NEW PEOPLE
1746 Post Street, San Francisco CA, 94115 U.S.A. As visionaries behind the building NEW PEOPLE, NEW PEOPLE, Inc. is a team fully dedicated to introducing Japanese popular culture to the U.S. through films, music, fashion and various events such as J-POP SUMMIT FESTIVAL and JAPAN FILM FESTIVAL OF SAN FRANCISCO. Started as NEW PEOPLE Entertainment, a Japanese film distributor, NEW PEOPLE, Inc. has expanded its medium beyond films and now offers various services for our business partners and clients, such as Event planning & production, PR & Marketing services, Multi-lingual translation services and Creative consulting.
NEW PEOPLE: Home | San Francisco's Japanese Shopping & Entertain
Whatever
Collectors Cave
The Collectors Cave
Cartoon Art Museum
Cartoon Art Museum
Last Gasp Books
The Walt Disney Family Museum
VIZ Media, LLC
NEW PEOPLE: Home | San Francisco's Japanese Shopping & Entertain
Comic Life for Windows
"4 Stars and Editors Choice." MacUser Dec. 2013 "Awesome!... It's intuitive and it has a wider selection of title treatments and templates - love the retro look!" Chris Shoemaker, Co-Founder of Freshi Media "Outstanding."
Open to everyone with a passion for art, a desire to grow and a drive to succeed, Academy of Art University is one of the top art schools in the nation. The Academy's art school programs guide students to achieve their creative potential and start professional art and design futures. Areas of Study
Academy of Art University: The Art School of Art Schools.
CA Comics bookstores (Master List)
iFanboy - Comic Books Discussion, Podcasts and Community
iFanboy (iFanboy) on Twitter
Ron Richards (ronxo) on Twitter
WonderCon 2010 :: What's New
A Taste of Comics #4 - San Francisco
Jimmy Palmiotti, Amanda Conner, Darwyn Cooke on Flickr - Photo S
APE :: What's New