Porfolio design
Building a Great Web Design Portfolio – 10 Best Tips & 40 Examples. To a prospective client, you as a web designer are often only as good as your portfolio.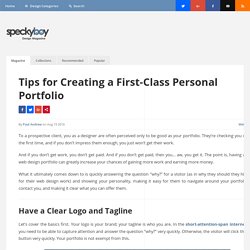 They're checking you out for the first time, and if you don't impress them enough, you won't get their work. And if you don't get work, you don't get paid. And if you don't get paid, then you… aw, you get it. Online portfolio website examples - Viewbook. 10 Steps To The Perfect Portfolio Website. Advertisement You may have a personal portfolio website for a number of reasons.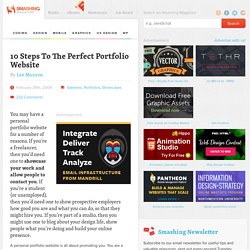 If you're a freelancer, then you'd need one to showcase your work and allow people to contact you. If you're a student (or unemployed), then you'd need one to show prospective employers how good you are and what you can do, so that they might hire you. If you're part of a studio, then you might use one to blog about your design life, show people what you're doing and build your online presence.
Demos. Clarks : Photos. Search. 55 Inspiring and Clever Online Portfolios. If you're a designer/creative, you probably already know that having an online portfolio is very important.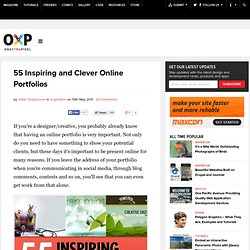 Not only do you need to have something to show your potential clients, but these days it's important to be present online for many reasons. If you leave the address of your portfolio when you're communicating in social media, through blog comments, contests and so on, you'll see that you can even get work from that alone. Inspiring and Clever Portfolios. Ralph Millard | iPhone/iPad Development, Website Design, Brand Identity & Art Direction. Portfolio of Mohan balaji - user experience designer. Maurice Krijtenberg. Steven Little Design : Web Design, Print Design, Identity Design… really anything design.
Get In Touch / Sean Halpin / Website Design & Development, Branding & Print Media.
---