Python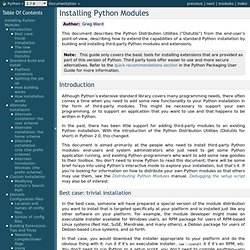 Installing Python Modules
Introduction Although Python's extensive standard library covers many programming needs, there often comes a time when you need to add some new functionality to your Python installation in the form of third-party modules.
api example code: custom_projection_example.py
by Christoph Gohlke , Laboratory for Fluorescence Dynamics , University of California, Irvine .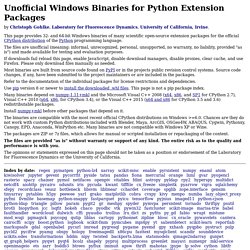 Python: 50 modules for all needs
Learn Python The Hard Way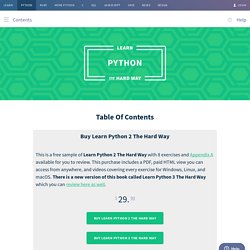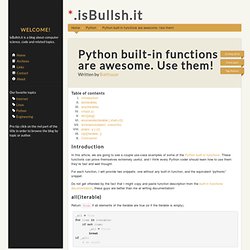 Python built-in functions are awesome. Use them! - *.isBullsh.it
In this article, we are going to see a couple use-case examples of some of the Python built-in functions . These functions can prove themselves extremely useful, and I think every Python coder should learn how to use them: they're fast and well thought. For each function, I will provide two snippets: one without any built-in function, and the equivalent "pythonic" snippet.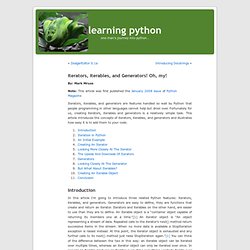 learning python » Blog Archive » Iterators, Iterables, and Generators! Oh, my!
By: Mark Mruss Note: This article was first published the January 2008 issue of Python Magazine Iterators, iterables, and generators are features handled so wall by Python that people programming in other languages cannot help but drool over.