Every
The old version of linkibol.com has been shut down (you can e-mail info[at]linkibol[dot]com for the details). I've created a github project under the very same name: "linkibol". My goal is to create an easy and intuitive interface to index and search web pages.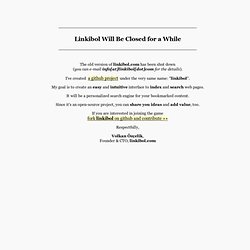 Did You Know that jQuery Leaks Memory like a Fountain? — and there's a solution for it.
Although I've written many, many lines of code, I've never worked in a 'world class programming shop'. After I had been programming for awhile, I sought a job in what I hoped would be such a shop: a place where things were done "right". Instead, I have always found myself in positions where creative people hack code and implement systems. And, some of those systems were high quality enterprise applications. I suspect, though, that my vision of a 'world class programming shop' may not really exist.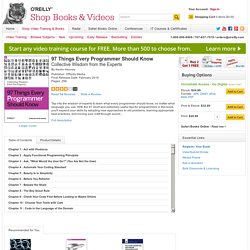 97 Things Every Programmer Should Know - O'Reilly Media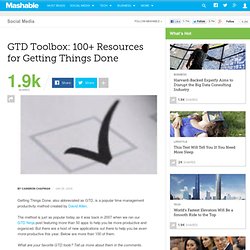 Getting Things Done, also abbreviated as GTD, is a popular time management productivity method created by David Allen. The method is just as popular today as it was back in 2007 when we ran our GTD Ninja post featuring more than 50 apps to help you be more productive and organized. But there are a host of new applications out there to help you be even more productive this year. Below are more than 100 of them.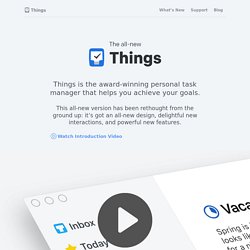 Your life is unique – so it's no surprise that after just a little while, your Things looks like no one else's. Do you want to write a song, plan the next big project, improve the house, or write a thesis? Whatever it is, you can customize Things to make it perfect for your needs. Every project you add to Things automatically shows up in the sidebar so you can access it at any time. And you can hide projects you're currently not working on by putting them in Someday - this keeps your sidebar clean and lets you focus on the things that are relevant now. Add Areas to the sidebar so you can group projects and to-dos together: "Family", "Work", "Hobby", "Health", or whatever makes sense to you.
Ruby Article Index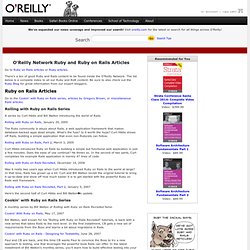 Go to Ruby on Rails articles or Ruby articles. There's a ton of good Ruby and Rails content to be found inside the O'Reilly Network. The list below is a complete index to all our Ruby and RoR content. Be sure to also check out the Ruby Blog for great information from our expert bloggers. Ruby on Rails Articles